Monitor application, system and security logs and metrics continuously and in real time.
Why the Sumo Logic Nozzle for Pivotal Cloud Foundry?
Streaming Integration
Stream logs and time-series metrics from PCF to Sumo Logic to analyze valuable application and system data in real time.

Advanced Analytics
Visualize patterns and trends to keep your customers engaged, your cloud applications healthy and your site secure.

Site Reliability
Utilize machine learning, outlier detection and alerting to monitor and quickly identify and troubleshoot problems in real time.
Logging in Pivotal Cloud Foundry
Pivotal Cloud Foundry (PCF) is a cloud-native application platform-as-a-service that enables developers to quickly build and deploy applications into a multi-tenant environment on their choice of cloud. PCF utilizes Loggregator to collect logs and metrics generated by PCFs Cloud Controller VM, router VM, and all VMs running apps. The Loggregator system aggregates this information in a structured, usable form, the Firehose. You can use all of the output of the Firehose, or direct the output to specific uses, such as monitoring system internals or analyzing user behavior, by applying nozzles. Generally this means applying separate nozzles to forward logs to one service and metrics to a second service. Sumo Logic can ingest and analyze both types of data, freeing you from the cost of managing two tools.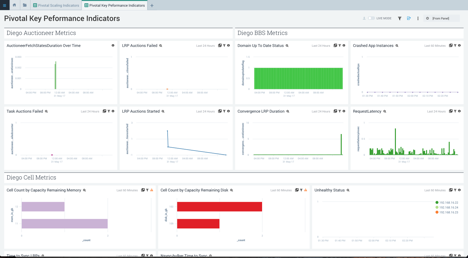 Pivotal Cloud Foundry Integration
The Sumo Logic Nozzle for PCF leverages Cloud Foundry's Loggregator to collate logs and metrics, and stream the data securely to the Sumo Logic Platform. The nozzle polls a component within the Loggregator on intervals, filters out messages based on your configuration, and securely sends those logs and metrics to the Sumo Logic SaaS service using a cloud-based HTTP API. You can also:
Configure the polling and batching intervals
Toggle verbose log mode
Add additional metadata to the logs and metrics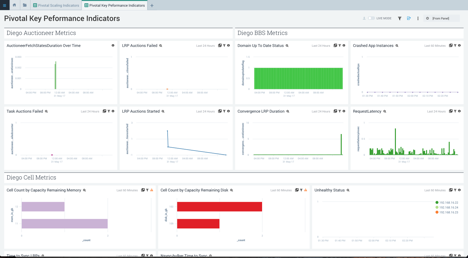 The Sumo Logic Solution
Once the The Sumo Logic Nozzle for PCF is installed, you can:
Ingest, search and analyze PCF logs in Sumo Logic
Create dashboards to monitor the overall health and security of your PCF resources
Drill down from alerts to see key performance metrics and audit logs for PCF and your custom apps
Troubleshoot application health issues with Sumo Logic's advanced machine learning and analytics capabilities
Store PCF audit details in a fully secure SOC 2, HIPAA, and PCI-compliant environment
Other Sumo Apps
Sumo Logic Apps help you quickly gain visibility into your applications and infrastructure by providing preconfigured searches and dashboards for your most popular data sources.
See the full list