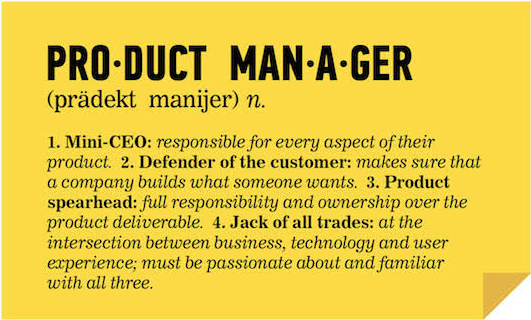 Product Management is an art, not a major in which you can earn a degree. Like an apprentice, you'd learn on the job which requires commitment, discipline, and perseverance.
In my several years as a Product Manager, I've learned that communication is one of the most important aspects in this job; I've had to pick myself up numerous times from missteps learning through trial and error. In this post, I'd like to pass along seven things I have learned on what Product Managers should say:
1. That feature is on the roadmap, but has been deprioritized so we can focus on the company's top initiative.
We receive requests from all directions and the requests can be overwhelming, but PMs have to say "No" more than "Yes" because we cannot build everything for everyone. It is easier, though, to say "No" once everyone understands that we as a company need to agree on the strategic vision with a focus on the top initiatives solving the biggest problems. This means that we cannot and should not commit to every request.
2. This is one of the top pain points – we need to fix it in the next release because it generates X tickets a week.
Although we focus most of our time building the next innovative feature or product, we can't neglect our current customers. We must allocate time to address critical customer issues, even if an issue requires time and effort to properly fix. Providing the proper fix means we can improve the product quality, which improves churn and customer satisfaction.
3. I will be back in 10 minutes, after my standup.
Being in-sync and aligned with engineering is the key to a successful release. To be fully integrated with the team, the Product Manager should participate in all the agile ceremonies like the daily standups, sprint planning, and retrospectives.
4. When will the wireframes/mockups be ready for user testing?
A design that has been user tested carries a lot more weight than a design which hasn't. Over a few rounds of user testing, designs can be refined significantly! Our engineers are also very keen on getting customer feedback so that they know what we are building truly solves customer pain points. Click here to learn more about our UX process.
5. I have socialized this with Sales, Marketing, Support, and other stakeholders.
Getting buy-in and alignment from all stakeholders is often the biggest hurdle in getting a project kicked off. Getting the sign-off also validates the plan has a purpose which solves customer pain points and enables the business to move faster.
6. Please log these events so adoption and other KPIs can be tracked.
Adoption is a form of measuring success for a feature, team, or product. When we put measurements in place we'll be able to make informed decisions on moving forward as planned, pivoting, or investing in other areas of the product.
7. Let me tell Marketing early so they have time to plan for the launch.
Marketing is Product Management's best friend in getting the feature or product to the marketplace. Successful campaigns and events require enough lead time for Marketing to plan and execute a solid go-to-market strategy.
---
For these reasons, a strong Product Manager needs to communicate frequently and clearly with colleagues to get the most out of the team. The quotes I've focused on in this post are examples that demonstrate the many moving pieces and the communication required to build and maintain a successful product.
PS, here are some bonus quotes for your entertainment: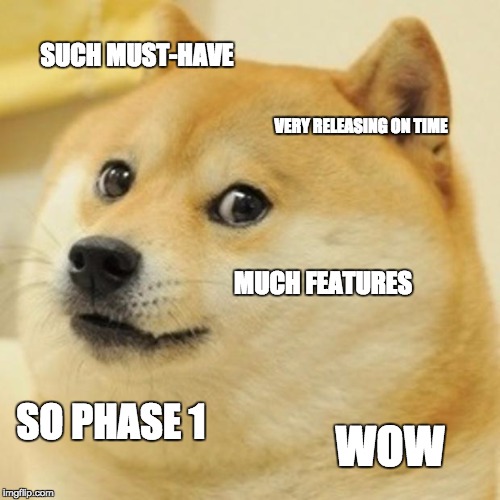 Nancy Chu
Sr. Product Manager