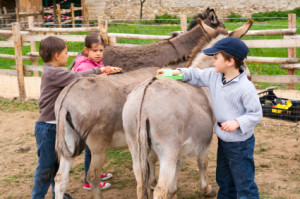 How exciting can a discussion at 5PM on a Friday be? Very exciting, in fact, if you are talking to industry analyst Vanessa Alvarez (@vanessaalvarez1) from Forrester about Big Data.
Last Friday it turned out that we had tons to talk about together regarding recent developments in the Big Data space. Vanessa has a unique take on Big Data — she thinks "Analytics as a Service" is going to gain a lot of traction soon. And that line of thinking resonates with us a lot.
At Sumo Logic you'll hear us using terms like Cloud, SaaS, elastic scalability… but the most exciting angle for us has always been the *aaS angle, the fact that our solution is a service. We believe that log analytics should be easy to use, and by lowering the effort it takes to perform log analytics, we can make this kind of technology much more widely accessible. A "Log Analytics as a Service" solution aims to do just that — shorten and democratize the path from data to insights.
So, the real question is not if you are Mac or PC — but rather are you a Mac or Linux guy — when it comes to log management. The choice is — do you really want to build and tweak and operate and maintain your log management system (the big data zoo in other words), or do you just need a solution that delivers log analytics in the most efficient way possible.
We still find a lot of prospects who think that they need to roll out their own log management system using a lot of new stacks (Hadoop, Cassandra, Solr, Hive…). We use similar technologies under the hood at Sumo, but we handle all the operational overhead that comes with this, and we certainly don't shy away from fixing and optimizing pieces that don't work, or don't deliver the performance we need to deliver.
So, if you do not have extremely specialized requirements, is it worth rolling out your own log management systems? Is it worth all the operational overhead? Or would you rather use a service? Curious to hear your thoughts, please feel free to share your thoughts in comments, or shoot me an email at kumar@sumologic.com
https://www.sumologic.com/blog... class="at-below-post-recommended addthis_tool">