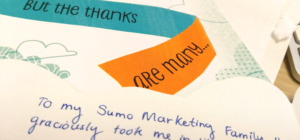 Sumo Logic: what thoughts come to your mind when you hear these two words?
Some images that cross your mind may be a genius sumo wrestler solving math problems, or you might think that it's the title of an autobiography of a Sumo wrestler, but really other than being a cool name, it can be a mystery.
Well, at least that's what came to my mind when I was told that I would be interning in the marketing department of Sumo Logic.
Hello to the beautiful people reading this, my name is Danny Nguyen and when I first started interning at Sumo Logic, I was nothing more than your average 17 year old high schooler walking into a company thinking that he was way in over his head.
Coming into Sumo Logic, I had the exact same panic, nervousness, and fear that anyone would have at their very first job – worried about making a good impression, worried that the work would be too much, and worried that the people he would be working with wouldn't laugh at his jokes. Before starting my internship, I had these preconceived thoughts of the stereotypical intern. I figured that I would just be someone to give busy work to and someone that would be bossed around. I thought that I wouldn't be taken seriously and looked down upon because I was still so young.
However, as soon as my very first day at Sumo Logic came to an end, I knew that those worries that I had would be nothing but a figment of my imagination because being an intern at Sumo Logic had become and still is, one of the best experiences of my life.
Sumo Logic completely redefined what I thought being an intern and working at a company meant. I was constantly learning something new and meeting new people every single week. I was treated with the same respect as if I were a full-time employee and coworker. I was able to gain a real-life experience of working in the marketing department with hands on learning. However, the greatest thing at Sumo Logic, that I will always remember, are all the people that make up the foundation and give it the amazing personality that it has. They made sure that I was getting a great experience where I made as many connections and learned as many things as I could. I was encouraged and inspired every single day to learn and to keep becoming a better version of myself than I was the previous day. But most importantly, people genuinely wanted to get to know as a person and become my friend.
So when you ask me what Sumo Logic means to me today, I could type up a two page essay expressing all the different words and adjectives to describe my gratitude, love, and appreciation that I have for Sumo Logic and the people there – and it still would not be enough.
– Danny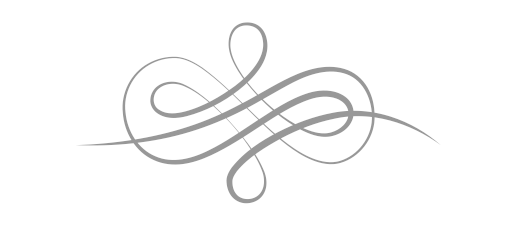 ---
From Maurina, Danny's Manager:
High school intern – I'll let that sit with you a moment.
When I agreed to take in a high school intern (gulp) here at Sumo Logic, I was worried to say the least, but our experience with Danny blew any expectations I had out of the water. A coworker here at Sumo introduced me to Genesys Works, whose mission is to transform the lives of disadvantaged high school students. I met with the Bay Area coordinator, and realized this was an amazing chance to make a difference in a young person's life. I signed on…then I was terrified.
When Danny's first day rolled around, I was unsure what to expect. From the minute we started talking, however, all my fears were put to rest. Our first conversation was a whirlwind of questions – "What's your favorite type of food?" "What's your degree in?" "Do you have any regrets in life?"…wait what? From there, I knew that Danny wasn't your average 17 year old intern.
For the nine months I managed Danny, I watched him grow from a quiet 17 year old, to a vibrant, confident, young man/professional who could turn a scribble into a perfect Salesforce report (hard to do if you know anything about Salesforce reporting), a Post-it drawing into a display ad, and a skeptical manager into a true believer in the power of drive and passion, regardless of age. Thank you Danny! <3