AWS re:Invent is one of the biggest events Sumo Logic partakes in each year. If you're not familiar, it's one of the hottest cloud shows with over 25,000 attendees, more than 400 sessions, hands on labs, boot camps and much more! We've been lucky to be apart of it for the last few years and it just seems to get bigger and better. In just a few short weeks we'll be headed back to Vegas and have a few things up our sleeves! Here are some tips, tricks and all the fun activities that you can expect.
As Scar from the Lion King would say… Be Prepared!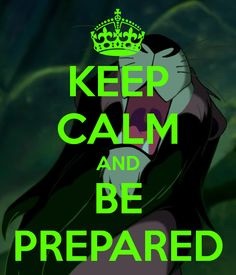 Whether you're a veteran of re:Invent or a newbie, you can never be too prepared to survive the week. Here's some useful tips we've picked up along the way:
Make sure to

plan your schedule and session times in advance

. This year AWS has introduced "Reserved Seating" for sessions so you can secure your spot! More details

here

.

If you're looking for a new t-shirt wardrobe make sure to

visit the expo hall

. Vendors basically throw them at you. But honestly, some really cool stuff goes down in there!

Check out the re:Play party

on Thursday night, it's always a different setup and they announce the musical guest that day. Wonder who it'll be?

Hydrate,

hydrate

, hydrate and

have fun

!
Expo Hall Madness
The expo hall is a lively and happening place with over 400 vendors showcasing the best cloud services. Last year we had half a ton of sumo wrestlers that made quite a splash there and you can be sure that we'll bring the same excitement to re:Invent this year. Visit our booth #604, to see how machine data analytics can give you the continuous intelligence you need to build, run and secure you modern applications. We will have a bunch of activities, plenty of swag, and live demos and face time with the whole Sumo crew!
Learn from the Best
If you're looking to get practical advice on how developers and operators can leverage data analytics to gain critical information about their modern application then you should check out our session on Wednesday afternoon at 11:00am. Our own CTO, Christian Beedgen and Ben Newton, Principal Product Manager, along with Cloud Cruiser will take you in depth on Effective Application Data Analytics for Modern Applications. Make sure to reserve your seat!

Get Social with Sumo!
Whether or not you're attending re:Invent, you can participate and follow all of the conversations from the event! We will be live blogging from relevant keynotes and sessions, posting videos, photos and hosting a fun #SumoAfterDark photo contest (think roaming gnome). Follow us on Twitter or LinkedIn for all the latest.
Check out our AWS re:Invent page for more details.