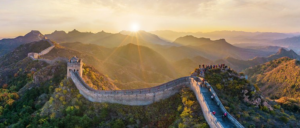 Not long ago I was visiting the CISO of a large agriculture biotechnology company in the Midwest – we'll call him Ron – and he said to me "Mark these cyber terrorists are everywhere, trying to hack into our systems from Russia and China, trying to steal our intellectual property. We have the biggest and the brightest people and the most advanced systems working on it, but they are still getting through. We are really challenged in our ability to identify and resolve these cyber threats in a timely manner. Can you help us?"
Business issues that CISOs and their security teams face are significant.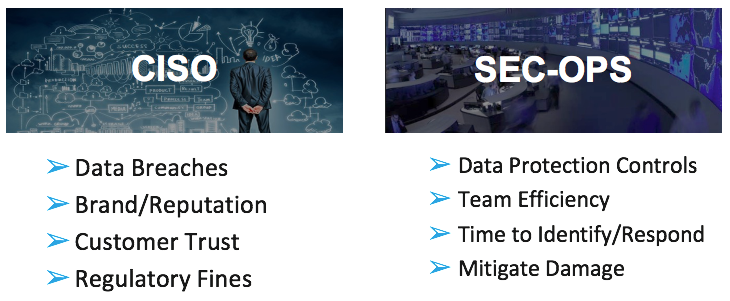 Customers are now making different decisions based on the trust factors they have with the companies they do business with. So implementing the right levels of controls, increasing team efficiency, to rapidly identify and resolve security incidents becomes of paramount importance.
But despite this big wall that Ron has built, and the SIEM technology they are currently using, threats are still permeating the infrastructure, trying to compromise their applications and data. With over 35 security technologies in play, trying to get holistic visibility was a challenge, and with a small team, managing their SIEM was onerous. Additionally, the hardware and refresh cycles over the years, as their business has grown, has been challenged by flat budget allocations. "Do more with less" was frequently what they heard back from the CIO.
Like any company that wants to be relevant in this modern age, they are moving workloads to the cloud, adopting DevOps methodologies to increase the speed of application delivery, creating new and disruptive experiences for their customers, to maintain their competitive edge.
But as workloads were moved to the cloud – they chose AWS- the way things were done in the past were no longer going to work. The approach to security needed to change. And it was questionable if the SIEM solution they were using was even going to run in the cloud and support native AWS services, as scale.
SIEMs are technologies that were architected over 15 year ago, and they were really designed to solve a different kind of problem – traditional on prem, perimeter based, mode 1 type security applications, going after known security threats.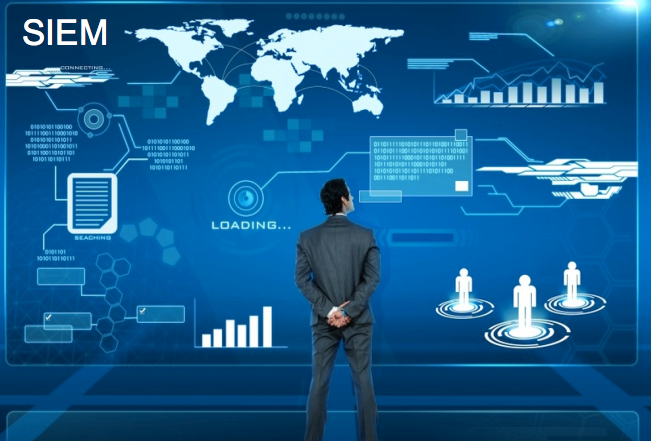 But as organizations are starting to move to the cloud, accelerating the pace at which they roll our new code, adopting DevOps methodologies, they need something different. Something that aligns to the Mode 2 digital initiatives of modern applications. Something that is cloud native, provides elasticity on demand, and delivers rapid time to value, not constrained by fixed rule sets going after known threats but instead, leveraging machine learning algorithms to uncover anomalies, deviations and unknown threats in the environment.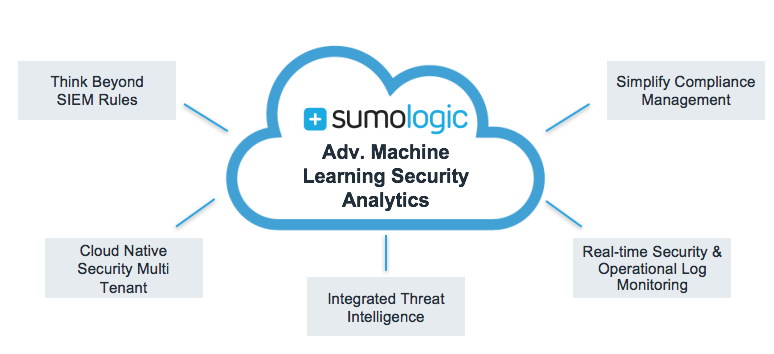 And lastly, something that integrates threat intelligence OOTB to increase velocity and accuracy of threat detection – so you can get a handle on threats coming at your environment trying to compromise your applications and data.
Is that great big wall working for you? Likely not. To learn more about Sumo Logic's Security Analytics capabilities, please checkout our press release, blog or landing page.
Mark Bloom can be reached at https://www.linkedin.com/in/markbloom or @bloom_mark