"
Sumo Logic Cloud Platform enables our customers to understand the robust controls Sumo Logic has in place to maintain security and data protection in the cloud. Customer security is essential to our business.
See Who's Running Securely on the Sumo Logic Cloud Platform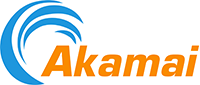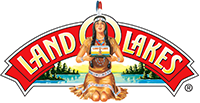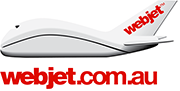 Resources
Download free analyst reports, white papers, data sheets and videos to learn how Sumo Logic Cloud Platform maintains security and compliance in the cloud
Cloud Enlightenment
A journey down the path of enlightenment and leveraging the power of automation.
WATCH RSA KEYNOTE

Sumo Logic Security Model
The Sumo Logic security model is an end-to-end process, focused on keeping customers' information safe.
DOWNLOAD WHITEPAPER
All-In With AWS
Assessing the Risk: Can the Cloud Can Be More Secure Than Your On-Premise Environments?
DOWNLOAD IDC REPORT
FAQs
What certifications do you currently have and what is on your roadmap?
Sumo Logic currently achieved the following attestations/certifications:
PCI DSS 3.2 Service Provider Level 1
HIPAA-HITECH
SOC 2 Type II
ISO 27001
CSA Star
US-EU Privacy Shield
TRUSTe Certified Privacy
Do you rely on AWS compliance?
While many other SaaS providers rely on AWS certifications, Sumo Logic implemented its own security controls, completed audits with a third party independent audit firm, BrightLine CPA, and obtained attestations/certifications for its log management service.
Who has access to my data?
Only customers have access to their data, unless they enable access to their data to Sumo Logic's Customer Success team. Even then authorized Sumo Logic employees will access a customer data only in response to a specific support request. All access to customer data is logged and auditable. Moreover, Sumo Logic has read only access to customer data.
How do you handle data deletion?
Data ingested by Sumo Logic is split into two streams, an Index stream and a Raw stream. Each of these streams is encrypted using customer specific encryption keys rotated every 24 hours. In addition to the encryption keys, the disks are themselves encrypted. When data expires per the retention period, the indexes and customer specific keys are deleted. This accomplishes two things,
The indexes cannot be located and thus recovered
The raw data cannot be decrypted
This unrecoverable data will remain on additionally encrypted disks until Sumo Logic runs a periodic disk cleanup, which is done using a DoD 5220.22-M scrub.
If the customer wants to pull out any of their unexpired data in the event they choose to cancel their Sumo contract, the data can be pulled down from the API, exported to CSV or placed in an S3 bucket owned by the customer. This must be done before the contract/subscription expires or is cancelled.
How do you monitor your environment for security events?
We use Sumo Logic for logging and alerting on security events. All security events are addressed in accordance with our incident response policy:
Critical Issues: Remediation efforts will begin immediately
High Severity Issues: Remediation efforts will begin within 5 days
Medium Severity Issues: Remediation efforts will begin within 60 days
Low Severity Issues: Remediation efforts begin in accordance with their business and customer impact