We help some of the world's leading companies analyze and make sense of their log data. See the full list >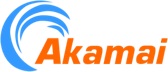 From Data to Real-Time Insights
Sumo Logic's SaaS-based log analytics platform analyzes TBs of data in real-time, surfacing the most important insights, so you can focus on what matters – delivering high quality software and a great user experience.
Learn More
What's Hot
Get the latest information, news and resources from Sumo Logic.
Continuous Intelligence
Accelerate your shift to continuous innovation with Sumo Logic. Minimize the complexity of your IT environment through our always-on secure, scaling service with built-in advanced analytics that uncover patterns and anomalies across your entire stack.
Learn More
Testimonials
"Sumo Logic has allowed McGraw-Hill Education to move to AWS with confidence, enable real-time visibility across the entire stack, all at reduced TCO."
"No matter how big I grow my team, there's just not enough human cycles I can put into actually look at the data, so automatic anomaly detection is definitely where the future has to be."
"Before Sumo Logic, I would have to take a number of Open Source solutions, make them fit together, and I still wouldn't see 25% of what Sumo Logic provides out of the box."
View All Customers