Sumo Logic Application for Docker
The Sumo Logic Application for Docker provides a native collection source for your entire Docker infrastructure. Real-time dashboards help monitor the Docker infrastructure including stats, events and container logs.DevOps teams can visualize key metrics and KPIs, including image usage, container actions and faults, as well as CPU/Memory/Network statistics and troubleshoot critical issues.
Learn More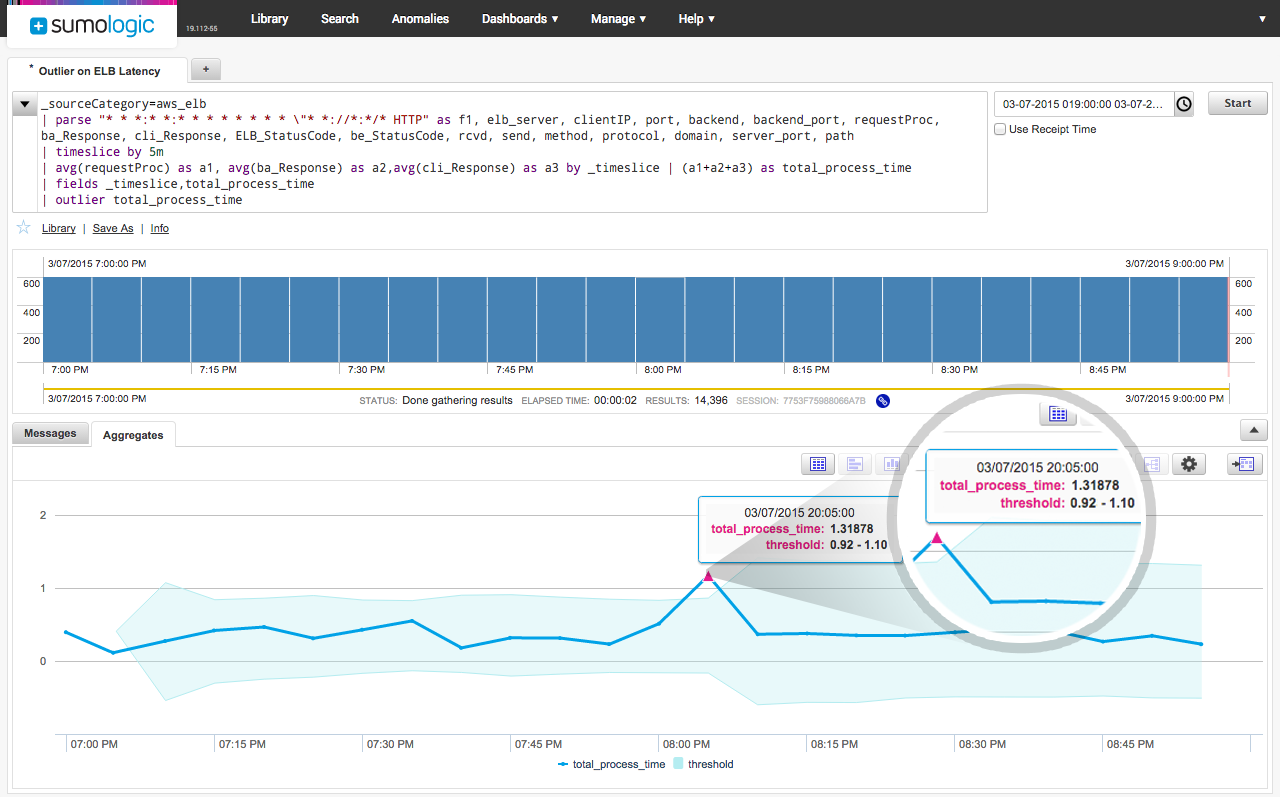 Outlier Detection
Outlier Detection is powered by a unique algorithm that can analyze thousands of data streams with a single query, determine dynamic baselines and identify outliers in real-time. Purpose-built visualization highlights abnormal behaviors giving teams visibility into critical Key Performance Indicators (KPIs). Real-time alerts help teams react to and remediate critical issues as they are detected, such as a sudden rise in response time, unusual spike in network traffic or drop in request volume. Users can customize simple input parameters to manage sensitivity, baselines, direction and duration of cpact their business.
Learn More
Predictive Analytics
The Predictive Analytics capability extends and complements Outlier Detection by predicting future KPI violations and abnormal behaviors through a linear projection model. The ability to observe violations that may occur in the future, such as declining transaction volumes, rise in latency, and decrease in available application resources, helps DevOps, IT Ops, and Security teams address issues before they impact their business.
Learn More
New Features