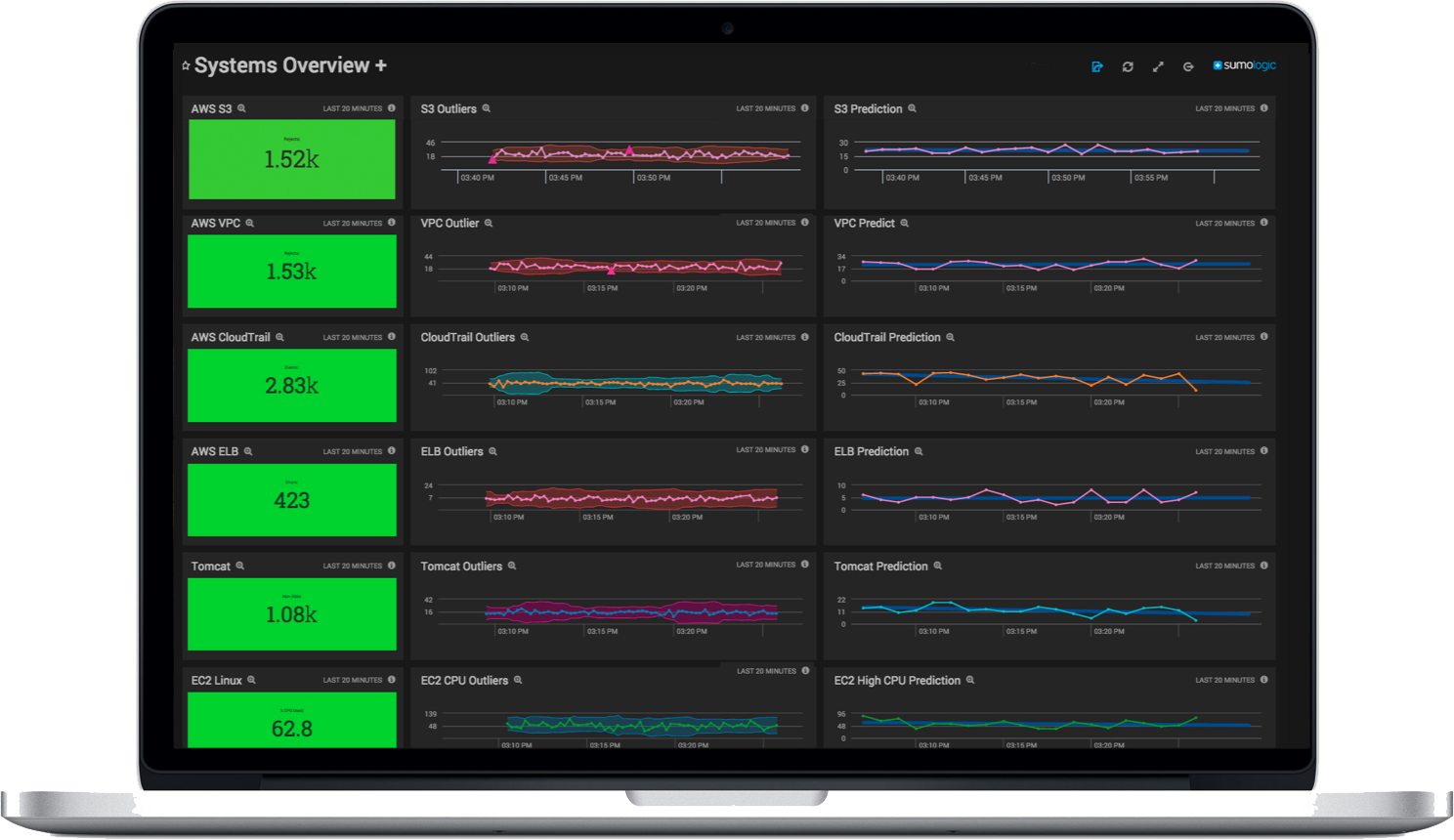 Machine Data that Makes Sense
Sumo Logic simplifies how you collect and analyze machine data so that you can gain deep visibility across your full application and infrastructure stack. With the Sumo Logic service, you can accelerate modern application delivery, monitor and troubleshoot in real time and improve your security and compliance posture.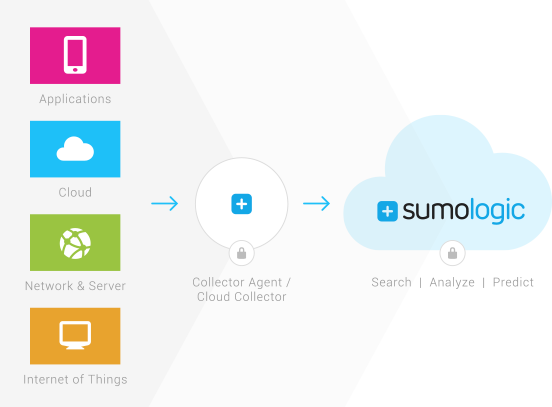 Collect and Centralize
Collect terabytes of data from any application, cloud, server, network device, or sensor
Centralized logging eliminates the need for additional archiving, backups and restores
Lightweight collectors and APIs help you easily develop and integrate data sources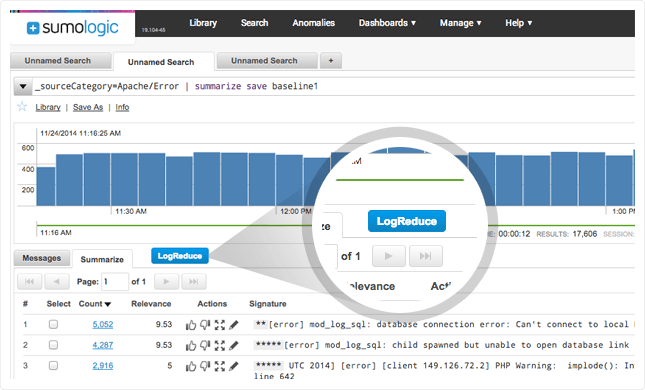 Search and Analyze
Easily run searches and correlate events in real-time across the full application stack
Reduce hundreds of thousands of log events into groups of patterns with LogReduce for faster MTTI (mean time to identify)
Use Transaction Analytics to understand the context and flow of events across distributed systems
Detect and Predict
Analyze thousands of data streams with a single query to determine baselines and identify outliers in real time
Machine learning helps you detect anomalies so that you can remediate issues more quickly
Surface violations that may occur in the future based on linear projections so you can address issues before they impact their business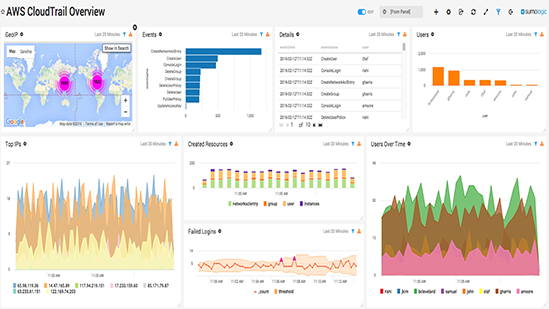 Monitor and Visualize
Real-time dashboards, available in light or dark themes, help unify all data streams so you can keep an eye on events that matter
Compare status against operational and security KPIs (key performance indicators) to gain visibility into abnormal behaviors
Quickly and easily create custom dashboards with bar, pie, line and map charts that support specific use cases, including executive and compliance views

Alert and Notify
Use custom alerts to quickly notify you when specific events and outliers are identified across your data streams
Proactively notify your team when data deviates from calculated baselines or exceeds thresholds to help you address potential issues promptly
Alert your team using your existing communication tools such as email and Slack
Sumo Apps
Make Sumo Logic even more powerful by extending the functionality of its log analytics with our library of apps that help optimize data collection, monitor security and more.