Why Sumo Logic for Cloud Monitoring?

Solve Problems Proactively
Take complete control of your environment and solve common problems before they impact your operations.

Track and Optimize User Experience
Monitor activity and troubleshoot all server processes to ensure a flawless interface for your users.

Break Team and Tech Barriers
Eradicate silo mentality to build a collaborative culture that ensures quality throughout development and delivery.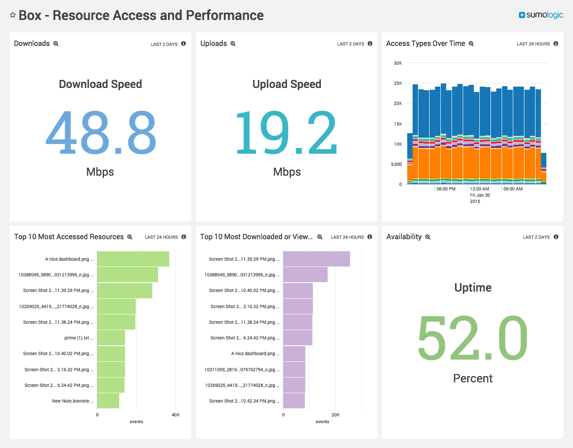 Cloud Monitoring Tools for Full-Stack Visibility
The modern data 'stack' includes the runtime versions of your applications, virtual infrastructure, container tech, and more, all operating together to deliver product and experience. Traditionally these have been monitored as separate focus areas, with teams operating independently and observing distinctions between roles.
But in today's continuous delivery environment these distinctions, or silos, slow down delivery and can create bottlenecks with troubleshooting. Sumo Logic provides the tools and techniques you need to eliminate silo thinking and tune your applications and infrastructure to operate in seamless unison.
Download our eBook to learn more about effective application monitoring and troubleshooting.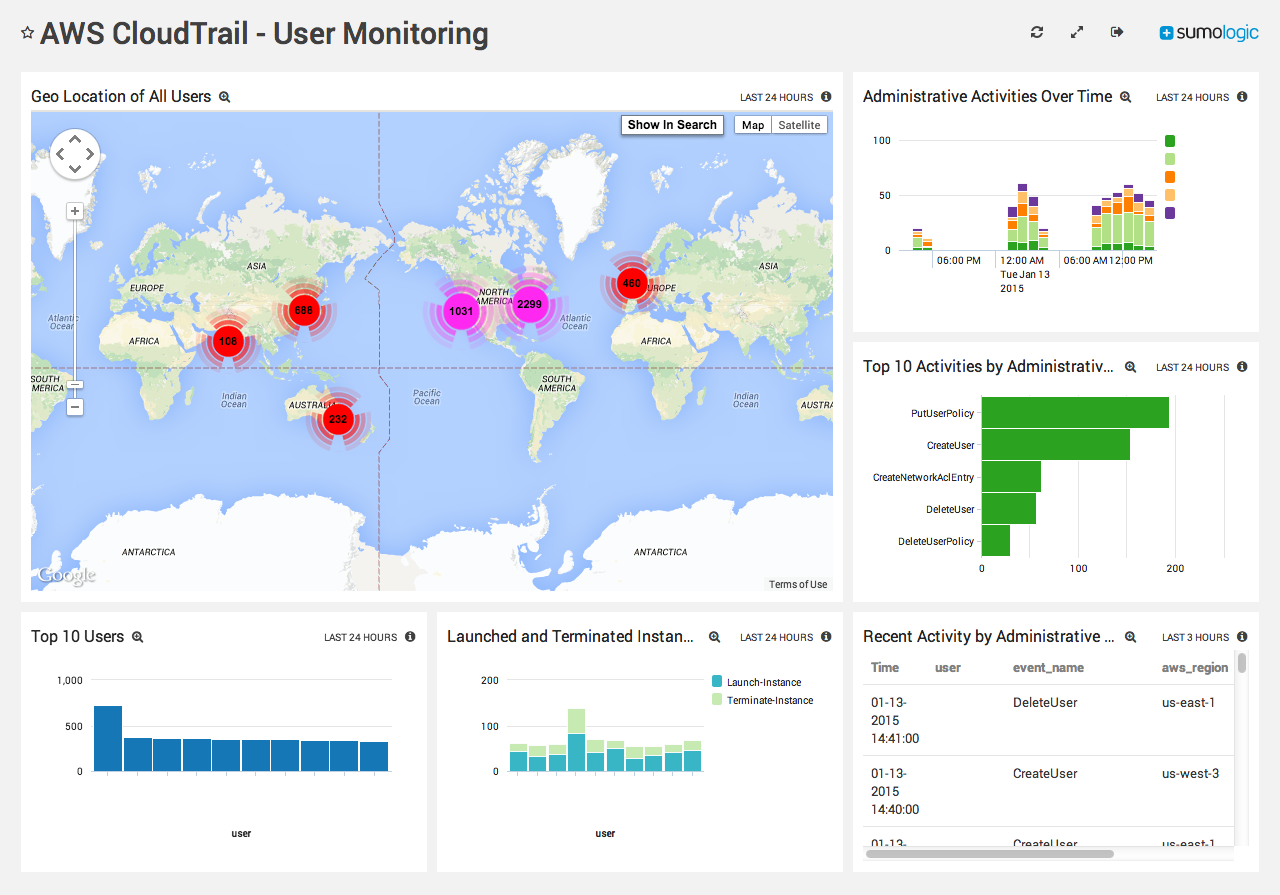 Cloud Monitoring Without the Overhead
Monitoring the full stack in your live environment can require processing up to terabytes of data. The wrong design and approach to handling all that information can further bloat and drain your network, causing higher costs.
Sumo Logic's unified logs and metrics solves this problem. Collate massive, diverse data points for at-a-glance understanding of CPU utilization, memory status, disk space, network bandwidth, and more.
This data powers Sumo Logic's advanced analytics, providing your team with real-time insights into:
Boolean logic
Statistical and transactional analysis
Pattern and outlier detection
Comparative analytics
Sumo Logic even provides predictive analytics in the form of easy-to-understand linear projection models so you can capitalize and correct before trouble hits.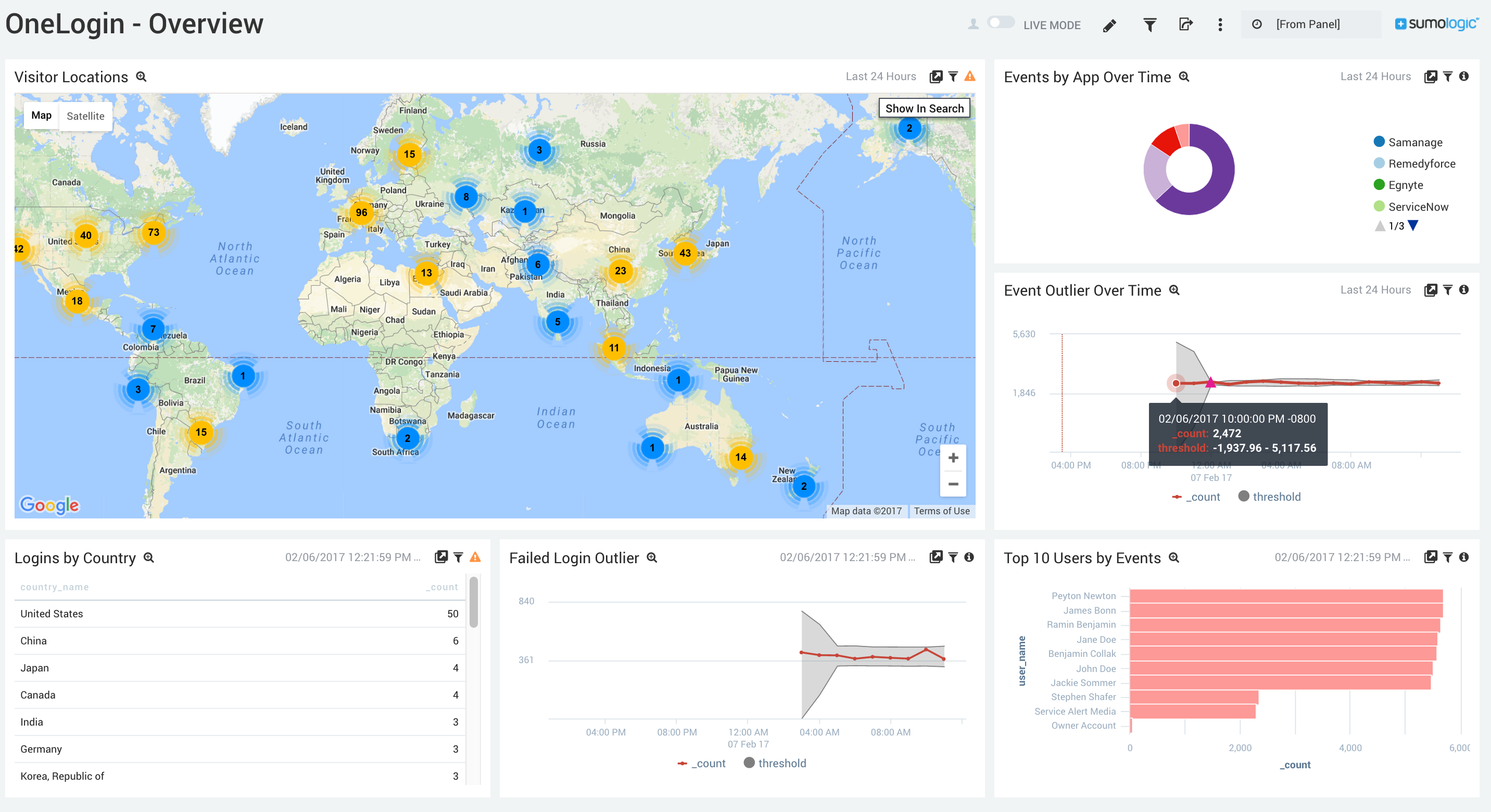 Decrease MTTI and MTTR With Advanced Monitoring
Organizations measure their troubleshooting efficiency by two important metrics: mean time to identify (MTTI) and mean time to respond (MTTR). Sumo Logic's advanced monitoring can significantly improve performance in both areas by making it easier to see and fix problems.
With powerful solutions like LogReduce Engine and the LogCompare tool, it's easy to visualize and analyze patterns so you can respond to potential threats faster. Sumo Logic's tools use machine learning to reduce the noise within your logs and identify key trends.
Sign up for a free 30-day trial today and see firsthand how Sumo Logic improves your troubleshooting and diagnostics.
Powerful Log Monitoring for DevOps
Unleashing the lightspeed power of devops in your environment brings unparalleled opportunities—and the potential log monitoring nightmares that come with them. This is where unified logging becomes more important than ever.
Sumo Logic consolidates, filters, and analyzes your devops data by focusing on the Three Ways:
Flow. Constantly ingest logs to provide real-time insight into data flow.
Feedback and Telemetry. Use continuous feedback mechanisms to monitor problems as they occur and share events with everyone in the build, run, and secure stream.
Continuous Learning and Experimentation. Constantly incorporate new data to test and improve product and shorten release cycles through the continuous delivery pipeline.
Sumo Logic provides the right tools to ensure that ever-shrinking gap between release cycles doesn't flood your human capital in a deluge of data.
Still unsure? Test our monitoring capabilities for up to 500MB of data per day with Sumo Logic Free.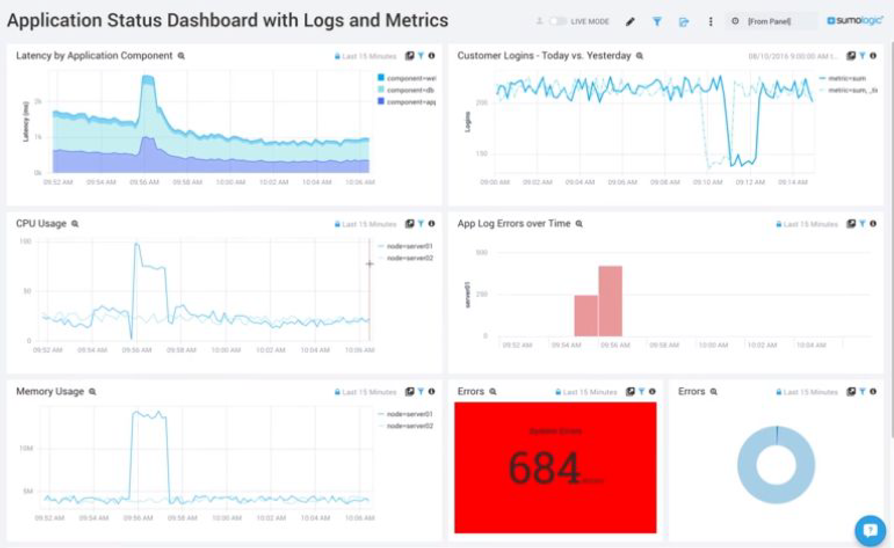 Sumo Logic Apps for Cloud Monitoring
Take complete command of cloud monitoring—no matter the platform—with these and other applications from Sumo Logic's comprehensive solutions packages: