Simplify and streamline your security and compliance with Sumo Logic.
ACCELERATE YOUR COMPLIANCE MANAGEMENT
Easily address regulations that require centralized logging, continuous monitoring, and retention of security events. Quickly search through massive amounts of security log data to accelerate incident investigations or satisfy ad hoc requests.
REAL-TIME SECURITY MONITORING FOR YOUR CLOUD ECOSYSTEMS
Monitor and real-time alert on key security metrics and indicators of compromise (IOCs) in real-time to rapidly identify and resolve problems. Detect outliers, abnormal log patterns, and user activity that deviates from normal behavior.
THINK BEYOND THE LIMITATIONS OF TRADITIONAL SIEM
Get your SIEM up to modern-day security sophistication. Uncover security events without relying on predefined rules, so you can ward off impending known and unknown threats of your cloud workloads.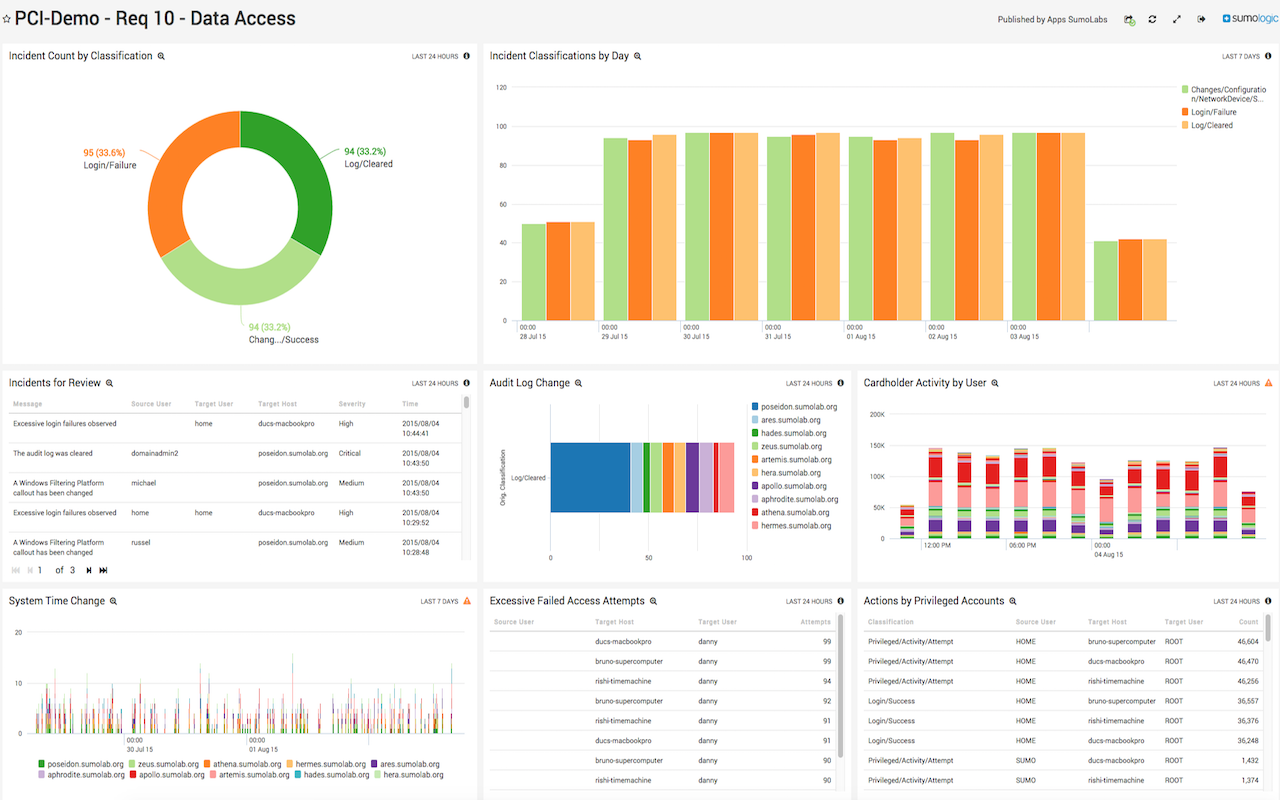 Stronger Security, Comprehensive Compliance
Sumo Logic provides real-time insights for streamlined compliance and security to meet the challenging standards by transforming reactive, manual processes into integrated, proactive, and automated ones.
Our platform allows you to more easily meet compliance deadlines and reduce security risks, while also identifying potential security breaches and new threat patterns. Security teams can shift their focus back to high-value strategic initiatives and innovations, and a more proactive security posture becomes increasingly realistic.
The Sumo Logic platform provides:
Automation of security, compliance, and cloud audits
Complete visibility across hybrid environments
Machine learning-powered proactive analytics
Please watch our product flash on Security Analytics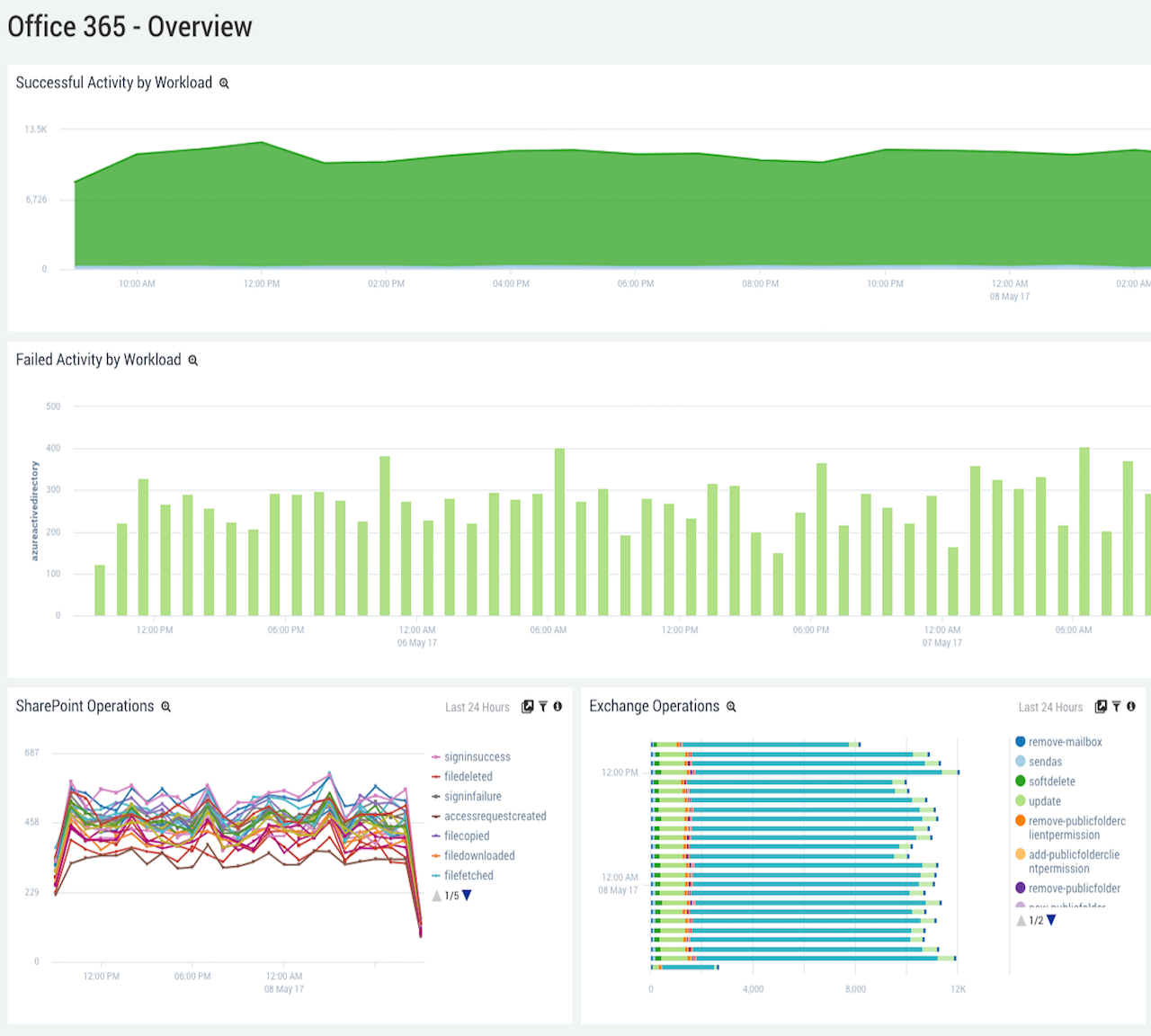 Cloud Security Monitoring for SaaS Applications
For many organizations, Office 365, Salesforce.com and other SaaS-based productivity applications marks an entry point into cloud computing—and with it, cloud security. As organizations migrate sensitive and business-critical data to the cloud, understanding what technologies are being deployed and what users are accessing, sharing and modifying becomes extremely important from a security as well as compliance perspective.
Sumo Logic's cloud-native data analytics service delivers continuous user visibility into these cloud productivity applications, enhancing security and compliance initiatives. This gives users the productivity and freedom they desire while you maintain the visibility and control IT requires to do business securely and manage internal and external audits.
Related Resources:
Solution Brief: Continuous Intelligence for Cloud Applications
Whitepaper: The New Mindset for Building Secure Services in the Cloud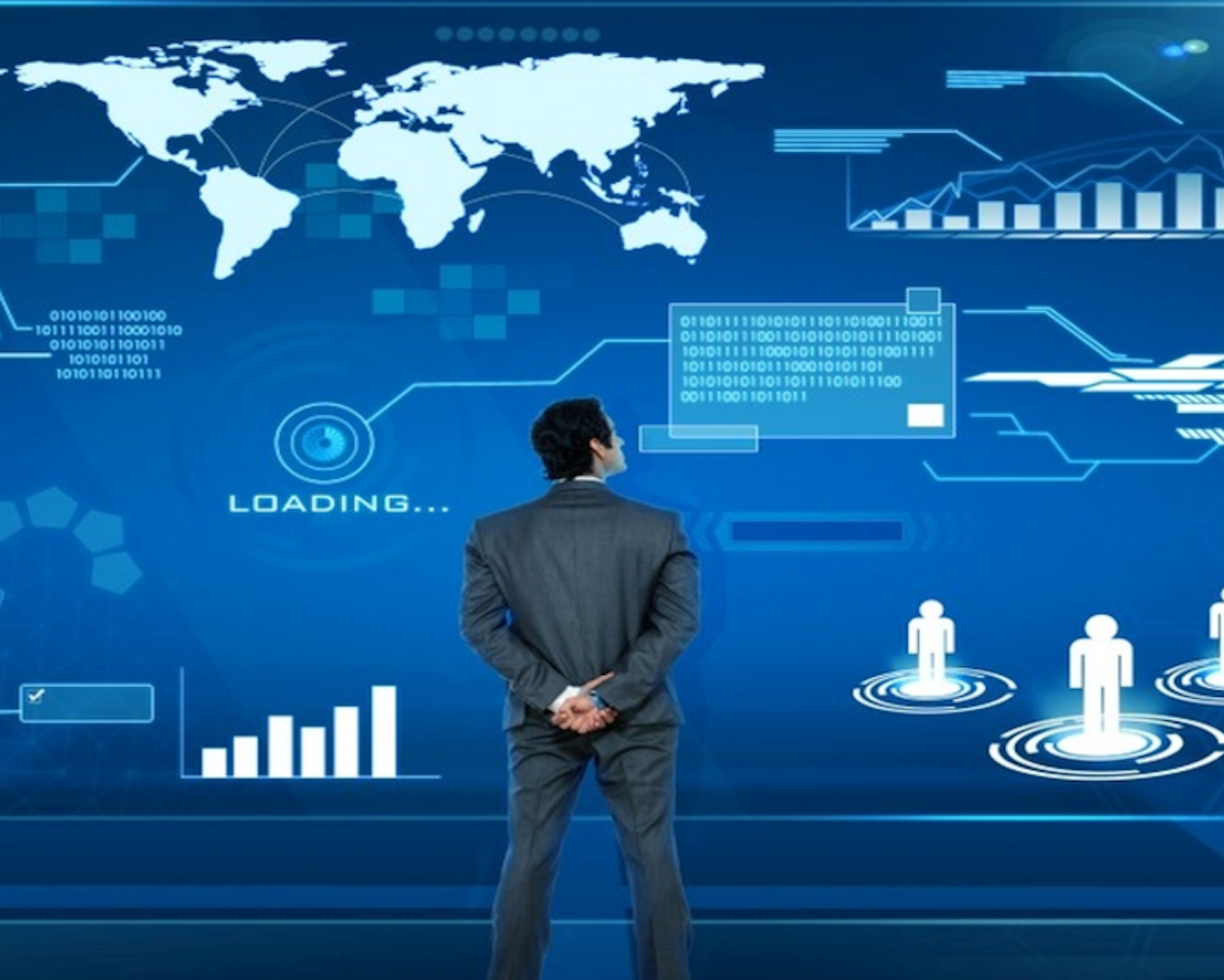 SIEM and Sumo Logic
Can your SIEM solution handle today's dynamic cloud environment? 
As organizations are moving workloads to the cloud, accelerating the pace at which they roll our new code, leveraging containers, micro-services and DevOps, the legacy architecture of on-premise SIEM solutions are their Achilles' heel. Something new is required – cloud native, elastic and secure – delivering rapid time to value. A solution free from the constraints of SIEM fixed rule sets going after known threats but instead, leveraging machine learning algorithms to uncover anomalies, deviations and unknown threats in the environment. And a solution that integrates threat intelligence out-of-the-box to increase velocity and accuracy of threat detection – so you can get a handle on threats coming at your environment trying to compromise your applications and data.
With Sumo Logic, you can take your organization's SIEM to the next level, into the cloud, and into Security Analytics.
Related Resources:
Blog: SIEM – Crash and Burn or Evolution. You Decide.
Blog: The Great Big Wall and Security Analytics
Whitepaper: Has SIEM Lost its Magic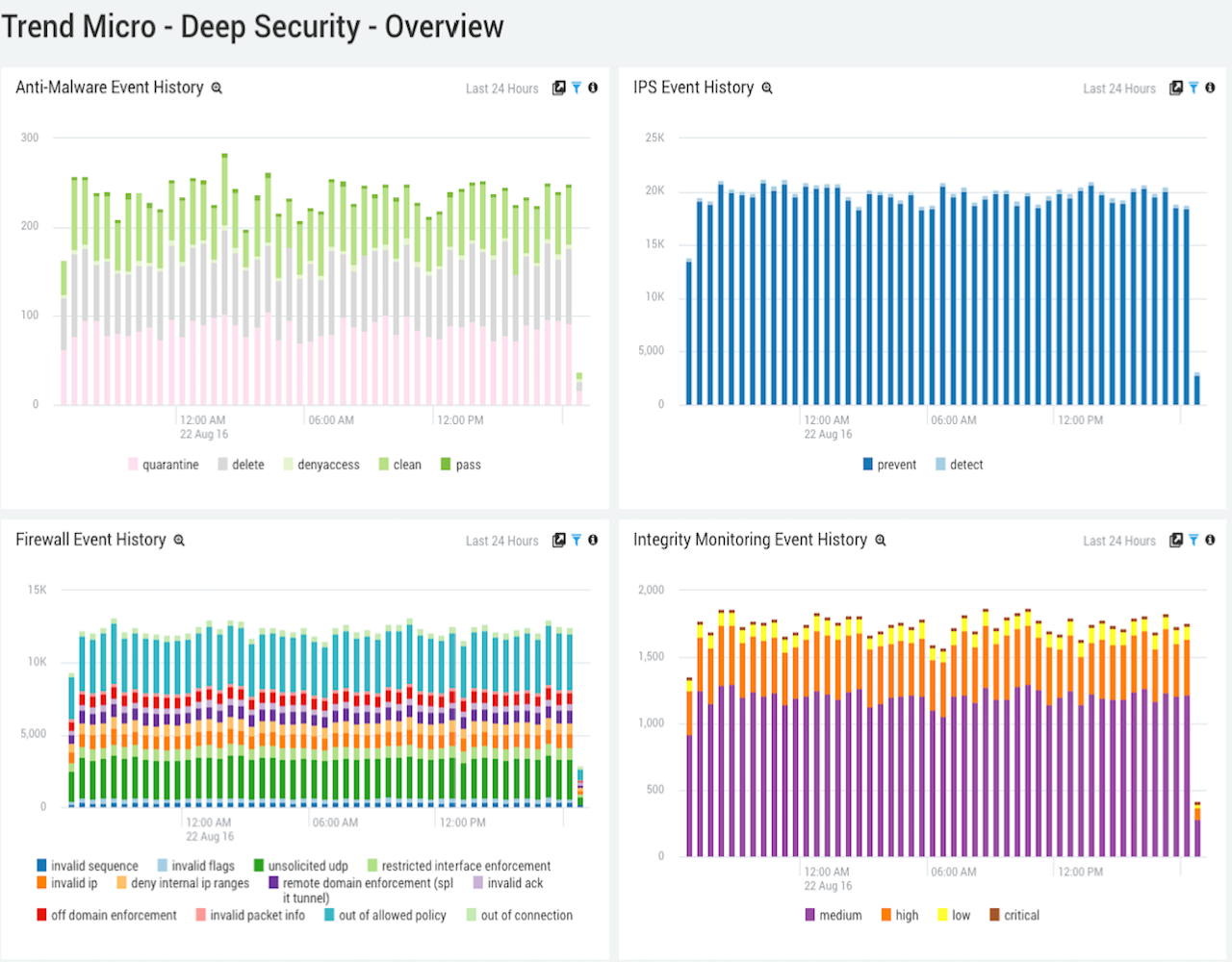 Sumo Logic Apps for Security and Compliance
Sumo Logic offers several apps for security programs. For example, our Zscaler Web Security App and Trend Micro Deep Security App each provide full visibility into traffic vulnerabilities and remediation actions to mitigate dynamic threats.
The apps' search features and dashboard visualizations make it easy to monitor security events and conduct threat analyses. Users also can drill down into advanced analytics and correlate security events with those from other systems.
Sumo Logic offers many apps that integrate with a wide variety of services, programs, and platforms within the security and compliance space.
View the complete list of Sumo Logic app integrations.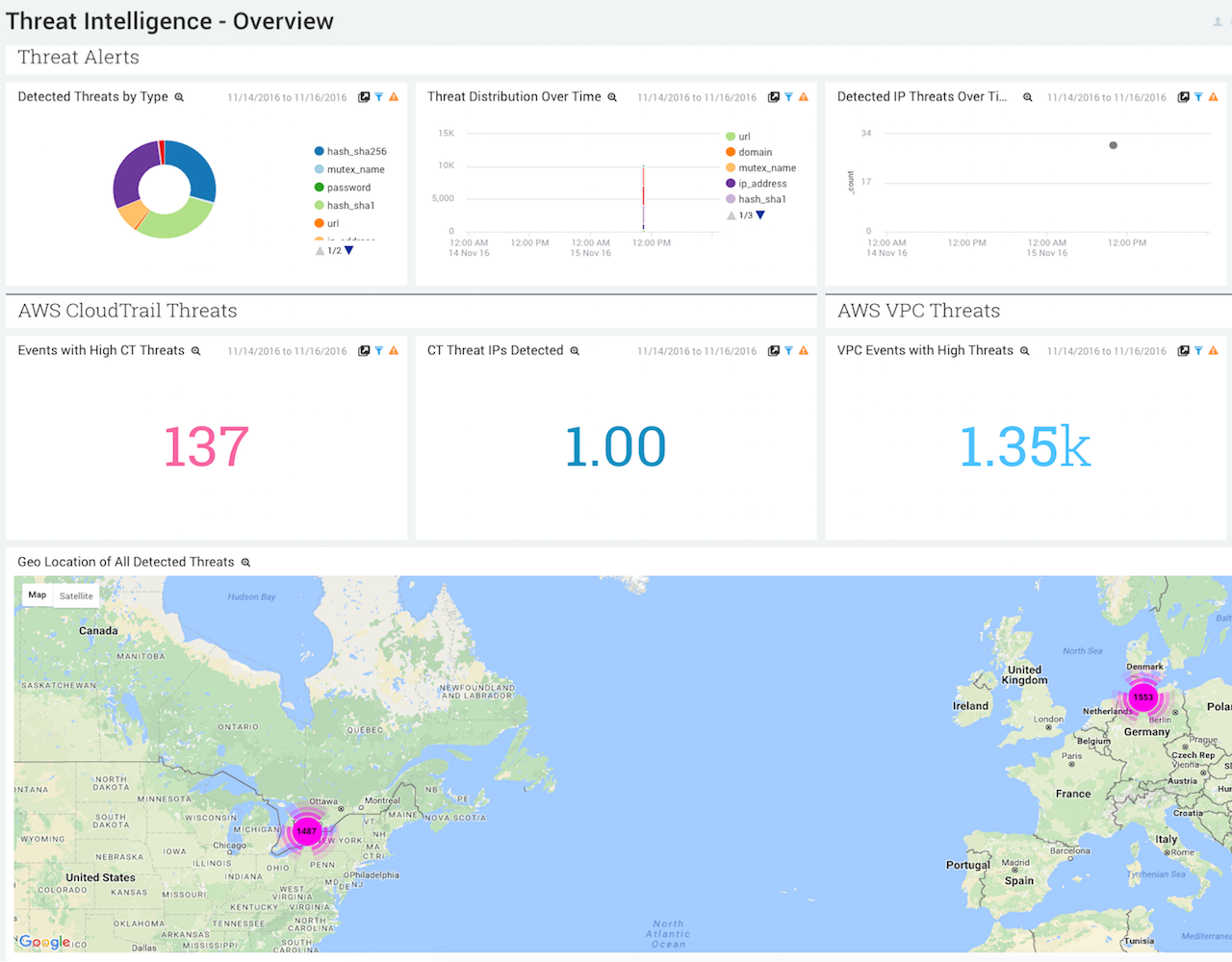 Get a Handle on your Adversaries
No longer a nice to have, threat intelligence is a mandatory element in stopping breaches and detecting indicators of compromise (IOCs) across your application and infrastructure stack.
Increase Velocity and Accuracy of Threat Detection Understand what is noise versus true security events to help your teams focus and quickly respond and mitigate damage caused by cyber attacks.
Correlate Your Log Data with Known IOCs Match your log data with threat intelligence data to identify and visualize malicious IP addresses, domain names, email addresses, URLs, MD5 Hashes and more.
Related Resources:
Blog: Sumo Logic Delivers Industry's First Multi-Tenant SaaS Security Analytics Solution with Integrated Threat Intelligence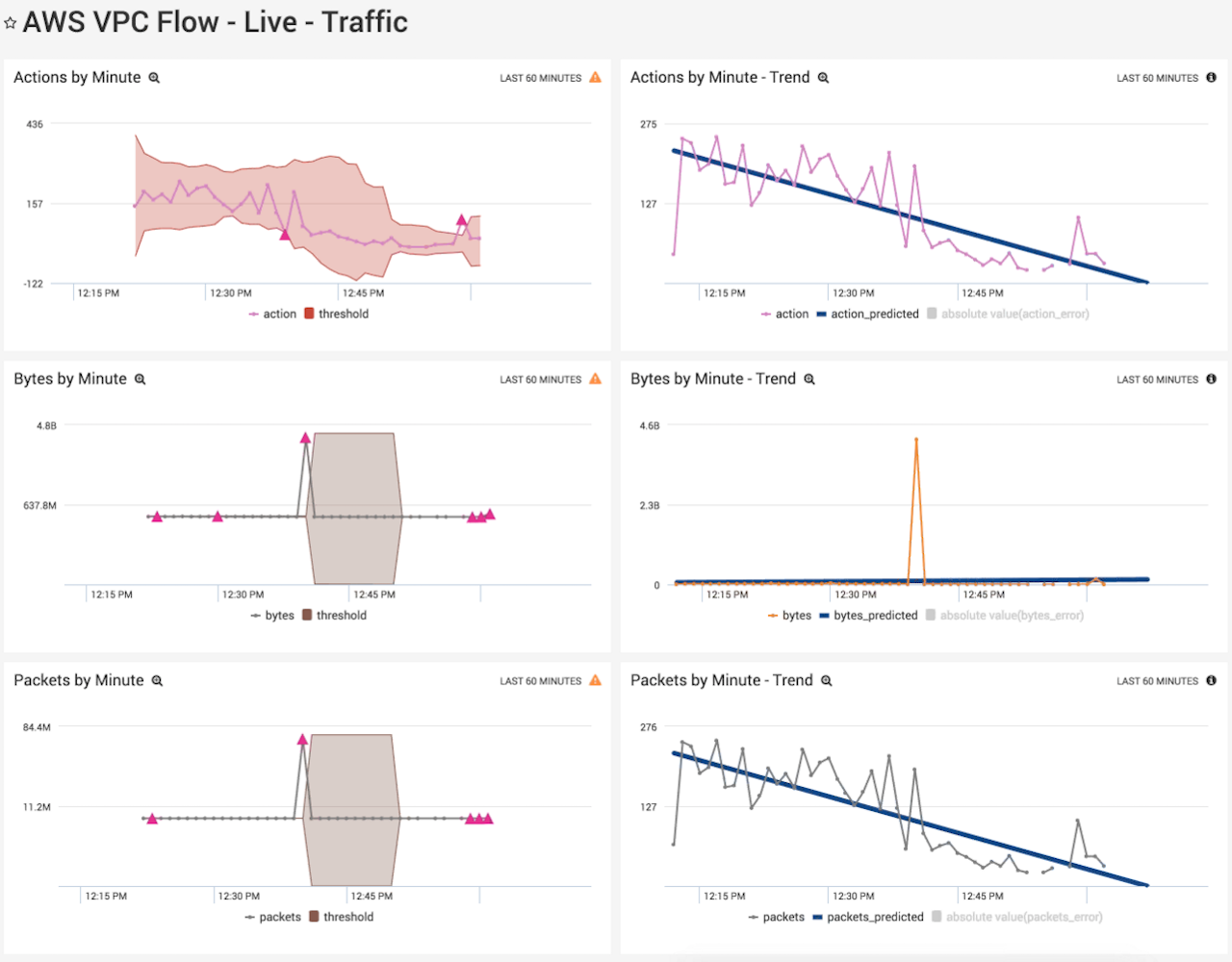 AWS Cloud Security
Sumo Logic works seamlessly with AWS for enhanced and proactive cloud security monitoring, providing real-time visualization you need to quickly identify problems, detect root causes, and resolve cloud-based security threats.
Facilitating deep visibility across the AWS cloud environment and integrating services for a comprehensive unified view, Sumo Logic provides a range of AWS-specific apps.
These allow you to see who is accessing AWS and when they make changes (CloudTrail), what they change (Config), where this impacts network traffic and latency (VPC Flow), and how this affects your security and compliance posture (Inspector).
Continuously monitoring workloads, user access, and configuration changes in real-time improves visibility across both hybrid cloud environments and on-premise infrastructures.
Related Resources:
Solution Brief: Continuous Intelligence for AWS
Whitepaper: Five AWS Security Best Practices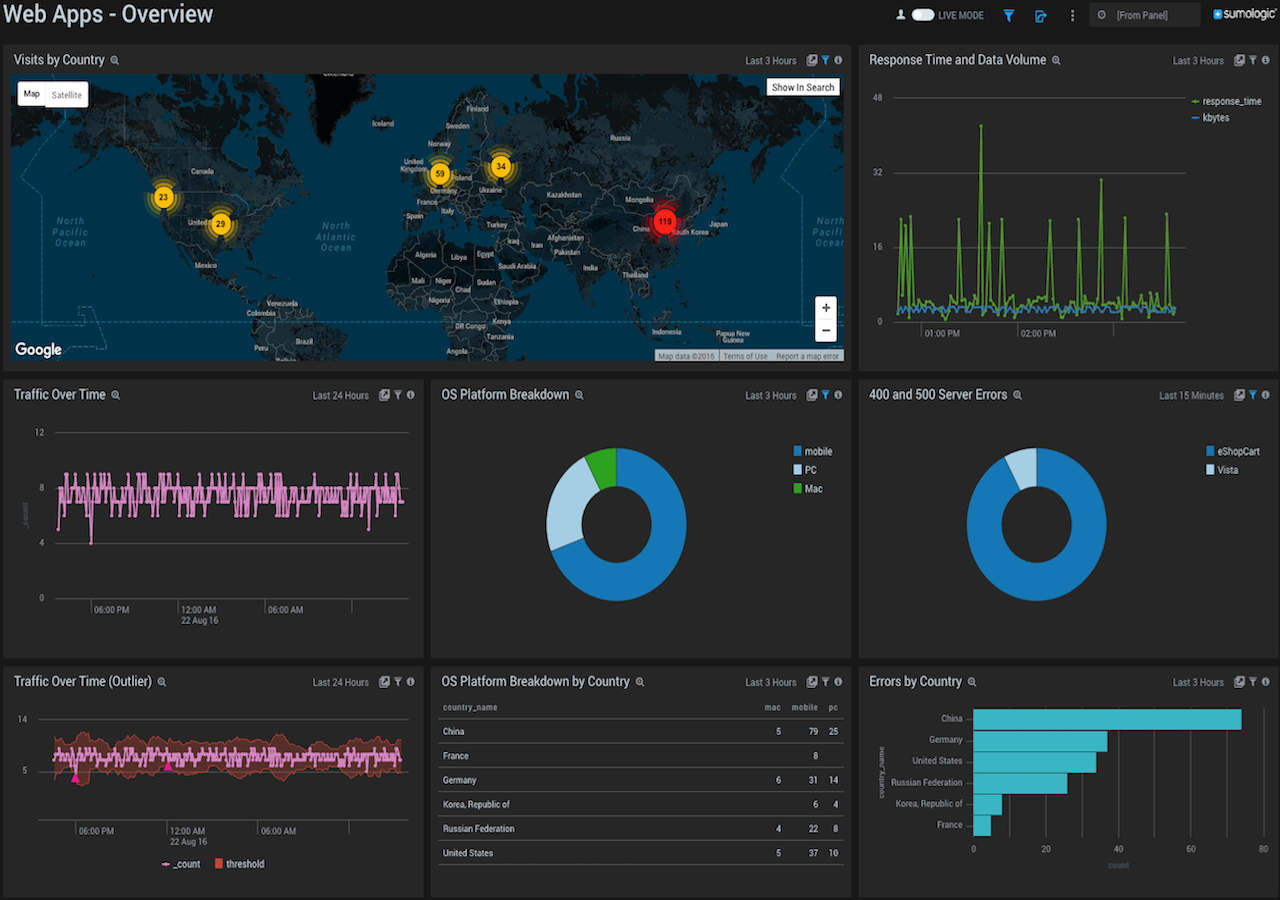 Apache Security
Apache logs contain critical user data, and the right analysis of your Apache logs can help you shift your security efforts from reactive to proactive. The Sumo Logic App for Apache allows you to apply the power of big data and advanced analytics to end-user behavior, to detects anomalies (deviations from the established baseline),  and to flags exceptions in real-time to help you identify real and potential threats.
When you use Sumo Logic as an Apache security log analyzer, you can:
Get visibility into which assets users are logging in to.

Identify the ports and protocols typically used.

Receive alerts based on behavioral changes.
For additional information, please visit our Apache Microsite.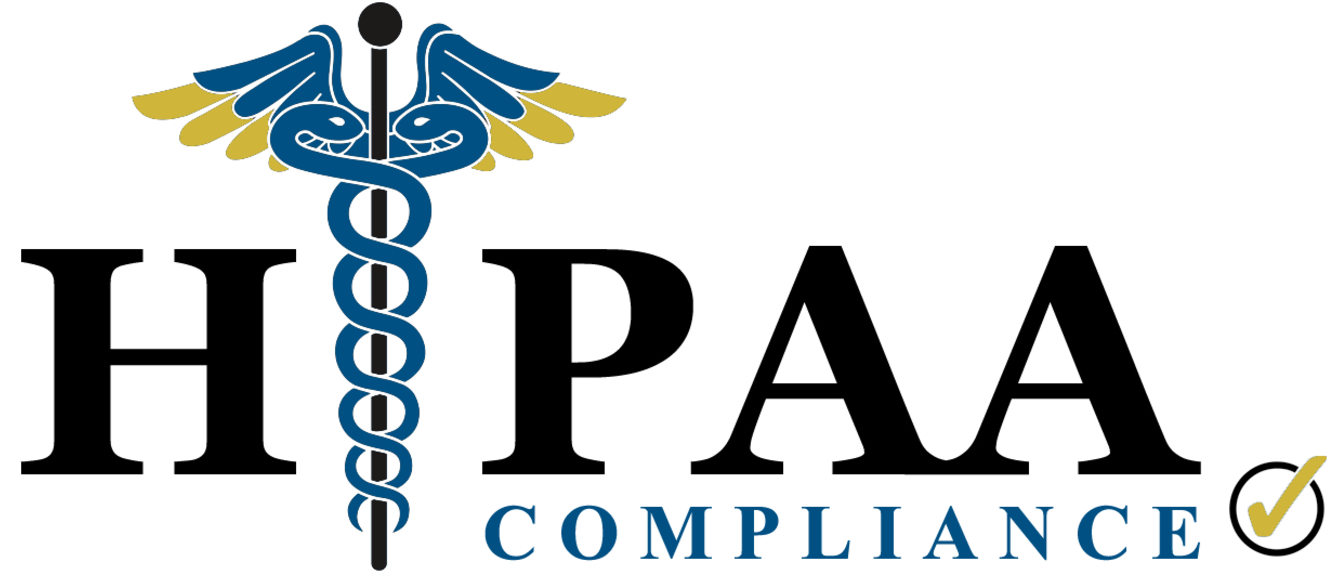 Compliance for HIPAA and ISO 27001
Sumo Logic's audited Log Management and Analytics platform helps you meet your HIPAA compliance log retention requirements by preparing you for your HIPAA Compliance Audit. It automates your compliance process by handling:
Collection

Centralization and storage

Searching

Analysis of all data sources
Real-time reporting and search capabilities allow you to quickly demonstrate that you retain activity logs and perform routine analysis, per HIPAA compliance requirements. Security and compliance officers can easily tag or categorize sources of log data for regulation-specific investigations and reporting.
Sumo Logic is the only cloud-based log management solution that can demonstrate the ability to operate within a HIPAA-regulated environment. We also have secured ISO 27001 and CSA Star Certification, further illustrating our commitment to providing the highest level of security and compliance in the cloud.
Docker Security
Developers, operators, and enterprises are swarming to Docker for the agility it offers them in app development and delivery. Computing efficiency, cross-platform compatibility, and suitability to quicker release cycles are all factors that draw new fans to the Docker platform.
In the area of security, however, Docker containers are not without their challenges.
The Sumo Logic App for Docker provides operational insight into your Docker containers. The App includes Dashboards that allow you to view your container performance statistics for CPU, memory, and the network. It also provides visibility into container events such as start, stop, and other important commands.
Related Resources:
Infographic: Docker Security, What You Need to Know
Sumo Logic Compliance and Security Ecosystem