As" class="redactor-autoparser-object">https://www.sumologic.com/blog... a company born in the Amazon Web Services (AWS) cloud, Sumo Logic has been dedicated to forging key strategic partnerships that focus on giving customers the ultimate solution they need to manage and secure their modern applications in the cloud.
Today, we're proud to announce that we've achieved AWS DevOps Competency status.
Sumo Logic has been a committed AWS partner since our inception in 2010 and currently has AWS Competencies for big data, security, and now, DevOps. With a security by design approach, Sumo Logic is deeply invested in privacy and security, and delivers the industry's only cloud-native, multi-tenant machine data and security analytics platform to customers.
Sumo Logic works seamlessly with AWS for enhanced cloud security monitoring, providing the real-time visualization needed to quickly identify problems, detect root causes and resolve cloud-based security threats. Additionally, the Sumo Logic platform also meets rigorous security, privacy, and compliance standards, including FIPS-140 level 2 compliance, General Data Protection Regulation (GDPR) compliance, HIPAA, ISO 27001, PCI DSS and SOC 2 Type II.
What's the big deal?
That's great news, but you might be wondering why this matters and how it impacts our customers.
Achieving the AWS DevOps Competency differentiates Sumo Logic as an AWS Partner Network (APN) member that provides specialized demonstrated technical proficiency and proven customer success with specific focus in the Monitoring, Logging, and Performance categories.
This designation recognizes that Sumo Logic provides continuous intelligence that enables customers to implement continuous integration and continuous delivery practices and helps them automate infrastructure provisioning and management with configuration management tools on AWS.
By doing this, customers can easily abstract information from all their machine data and translate it into operational insights and perform security analytics across the full application stack.
How did we earn this?
To receive the designation, APN Partners must possess deep AWS expertise and deliver solutions seamlessly on AWS. Sumo Logic has been helping customers adopt the DevOps methodologies and best practices they use to build, run and secure their AWS workloads and applications since our inception in 2010.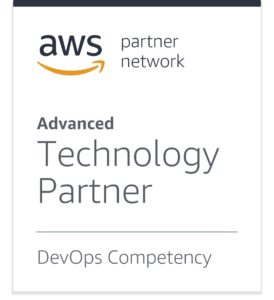 AWS services are designed to simplify provisioning and management of customers' infrastructure and applications, deploying code, and automating software release process. These services combined with the Sumo Logic platform enable customers to quickly build out their cloud infrastructure, deploy applications to any instance, or develop complex applications on AWS.
What is the AWS Competency Program?
AWS is enabling scalable, flexible, and cost-effective solutions from startups to global enterprises. To support the seamless integration and deployment of these solutions, AWS established the AWS Competency Program to help customers identify Consulting and Technology APN Partners with deep industry experience and expertise.
Sumo is proud to be a part of the AWS Partner Competency Program and recognized by AWS as a pre-qualified tool that integrates with and can extend AWS services and management APIs to meet unique customer needs.
Not only is it an honor, but it also further validates our core values and mission to democratize machine data and provide customers with the rich insights and analytics needed to build, run and secure modern applications in today's complex IT environment.
For more information on Sumo Logic's partnership with AWS, check out www.sumologic.com/partners/aws-sumo-logic/.
To learn more about the Sumo Partner Network, or how to join us in our journey, visit www.sumologic.com/partners/.
https://www.sumologic.com/blog... class="at-below-post-recommended addthis_tool">