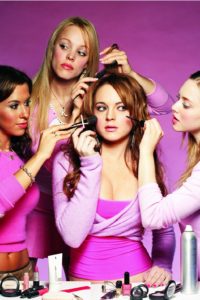 When you think of Ulta Beauty, you most likely think of makeovers, not technology. But in fact, we've also been doing makeovers of our technology to bring together all the technical groups that touch our guests (application development, operations, e-commerce, plus our off-shore teams) under one organization to drive the best possible guest experience.
For those of you who aren't familiar with Ulta Beauty, we're the fastest growing beauty retailer with both brick and mortar and an online presence. Back in 2014, we experienced some challenges with online guest order fulfillment during the holiday season (our busiest time of the year). Our business partners simply lacked the visibility into inventory levels during peak season. We identified the problem in advance, but due to time constraints weren't able to resolve so we took a novel approach using machine data analytics for better visibility.
We knew we needed a solution to streamline operations and proactively identify product trends. We selected Sumo Logic to help us get a real-time view of our order throughput so that we could manually bring down order levels if throughput went too high. In my role as VP of Guest-facing Services, I rely on deep technical knowledge and business sense to make sure our applications are running smoothly. Sumo Logic was easy enough for us to manage on our own. It's flexible and simple but powerful, which enables me to ensure my business stakeholders are empowered with the information they need to be successful.
Fast forward to holiday season 2015. We not only improved our backend systems but also expanded and operationalized Sumo Logic with our DevOps, App Dev and Business Partner teams. We created multiple dashboards and reports to identify hot selling items, what's trending, inventory levels and more. This was huge for our business partners, who could then consciously make inventory business decisions on their own. The biggest impact of rolling out Sumo Logic has been the ability to impact the guest experience in a positive way and effectively manage the channel.
I confess that I became a bit of a Sumo Logic dashboard addict. During the holiday season, if I was out and about, I would check the mobile view so frequently that I blew my cellular data plan.
What's next for Ulta and Sumo Logic? We're expanding our use of Sumo and validating new business use cases for point-of-sale, network infrastructure and warehouse management systems. With Sumo's assistance, we're creating an enterprise application performance management roadmap that incorporates Sumo Logic's machine data analytics to ensure the maximum reliability and stability of our business-critical systems. Now that's a beautiful makeover!