Analytics for Your Entire Application Stack.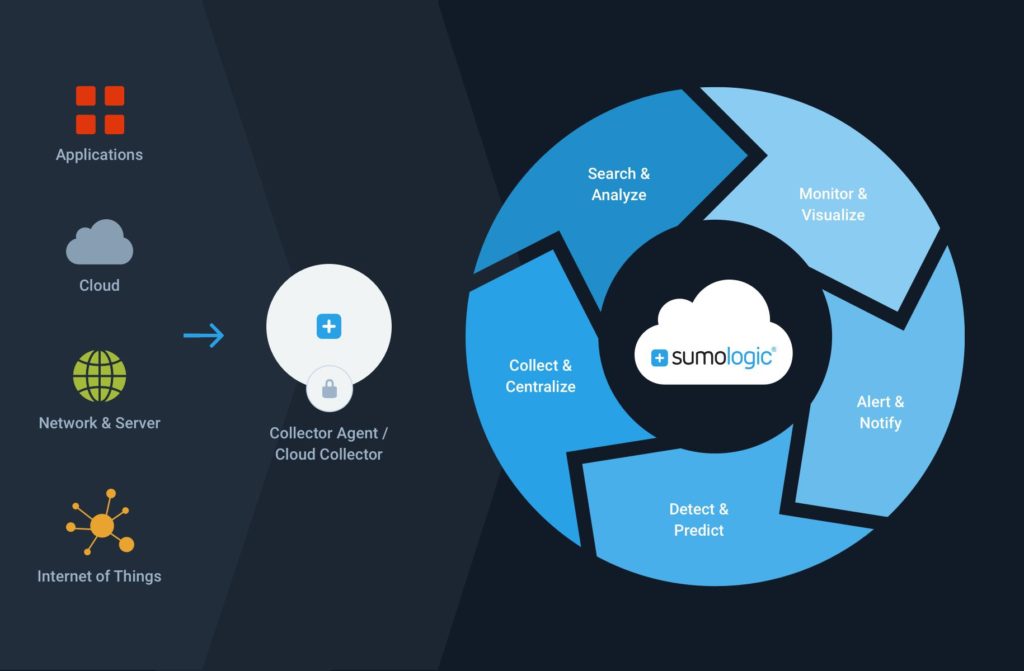 How does Sumo Logic make my life easier?
Sumo Logic simplifies how you collect and analyze machine data so that you can gain deep visibility across your full application and infrastructure stack. With the Sumo Logic service, you can accelerate modern application delivery, monitor and troubleshoot in real time and improve your security and compliance posture.
The Sumo Logic Free Trial (no credit card required) gives you:
Data Collection from any source
Preconfigured Searches and Dashboards for Apache, IIS, Nginx, Windows, Azure, AWS CloudTrail/Kinesis/ELB/S3, Chef, Docker, and many more data sources
Advanced Log Analytics, Outlier Detection, Real-time Alerts
1GB Data Per Day (more if you need it)
Free Support: Mon-Fri, 9am-5pm PST
Why Sumo Logic?
Great question, we're glad you asked. Here are some quick, clear differentiators on why Sumo Logic is the best solution for your application monitoring and analytics:
Unified Logs and Metrics – quickly pivot and aggregate metrics to understand root cause and provide the best experience for our customers.
Elastic Scalability – no lock out of data – Sumo Logic's multi-tenant architecture scales on demand to support rapid growth and cloud migration. You can burst as needed without manual intervention. In other words, we don't lock you out of your data if you need to use more!
Up and running in less than 5 minutes – As a pure SaaS offering, you can get started in minutes and have access to all the latest capabilities without the need for time-consuming, expensive upgrades.
Proven Customer Success – Ameriprise, Washington Post, Airbnb, Delta, Sharp…plus 1000 more!
We selected Sumo Logic and were able to deploy a two terabyte/day log stream into production in just one week. The Sumo Logic service enables us to rapidly make data-driven decisions to improve our fast-growing and innovative video technology service."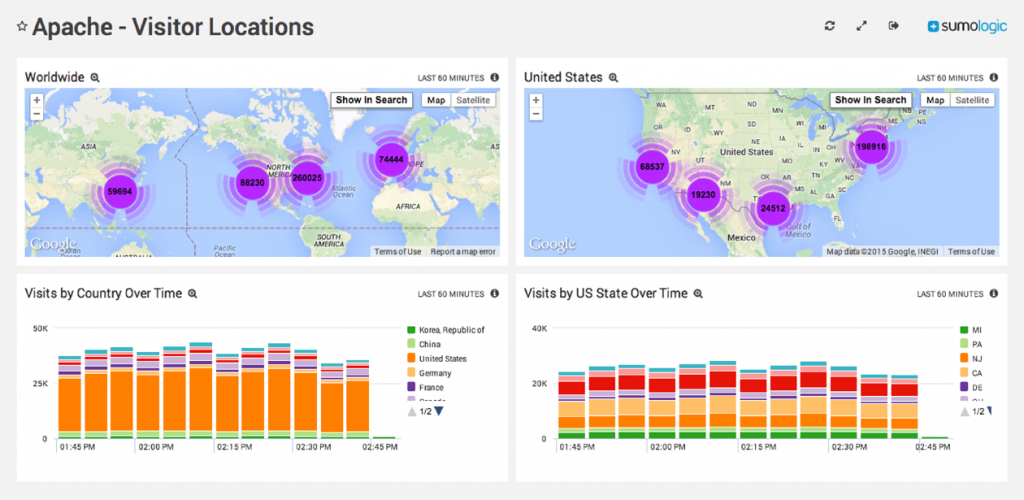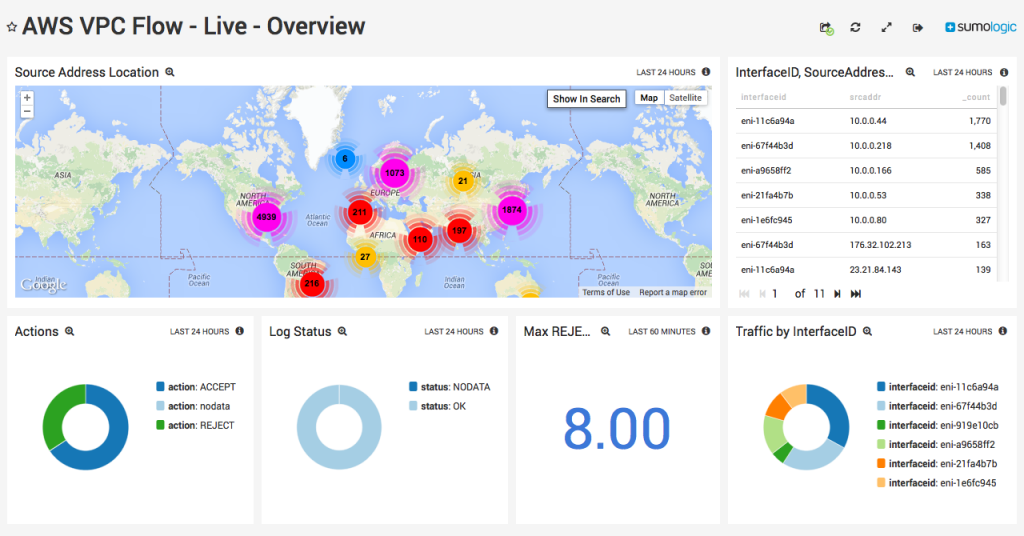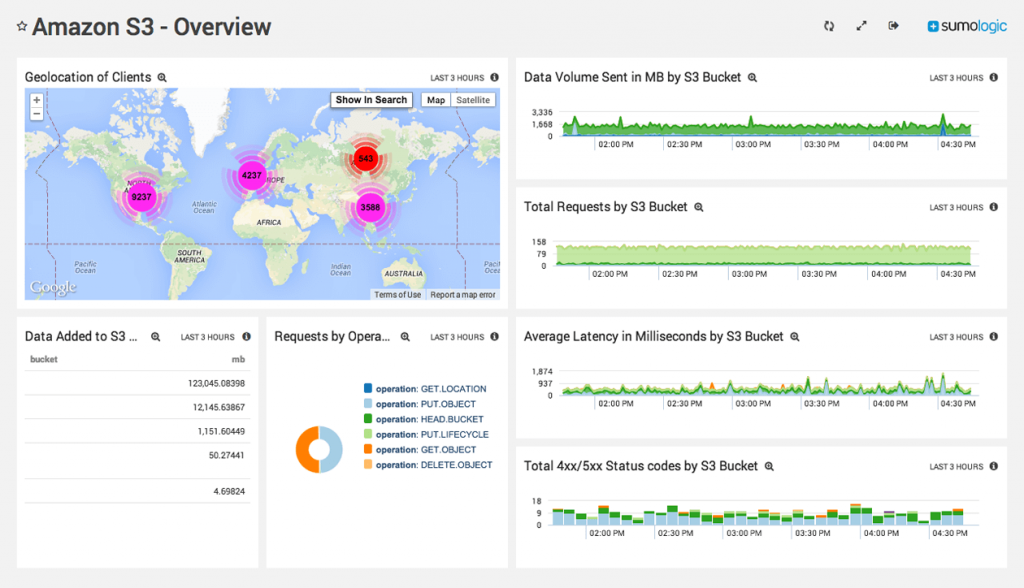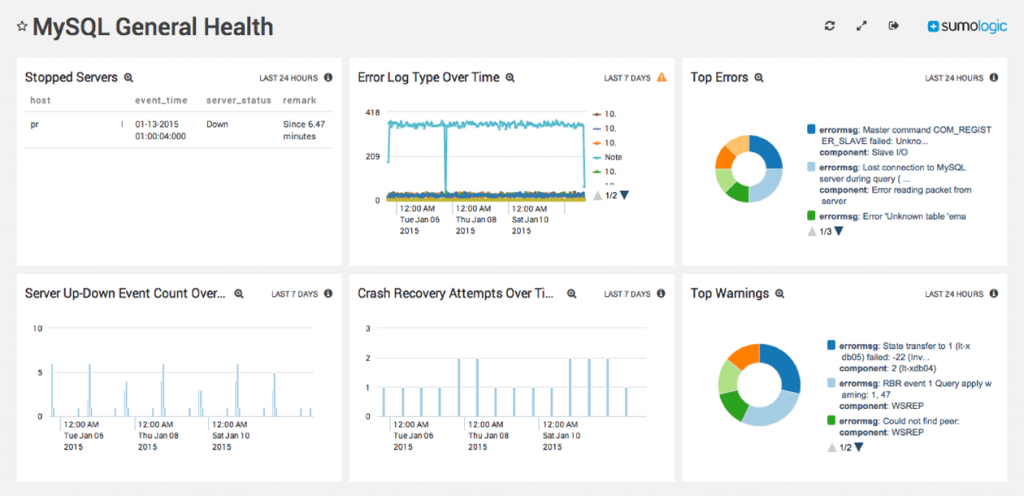 Full Stack Monitoring & Troubleshooting
Gain full-stack visibility across your applications and infrastructure with Sumo Logic's cloud-native analytics platform. Sumo Logic collects terabytes of data and uses patented analytics to identify patterns and anomalies across your distributed applications and their complex environments.
Visibility Across Hybrid Environments

Gain visibility across public clouds, on-premise infrastructures and SaaS applications

Continuous Audits

Become cloud audit–ready for all your workloads and demonstrate compliance with internal and industry standards such as PCI

Release Pipeline Optimization

Monitor throughout build, integration, test, and deployment processes

Real-Time User Monitoring

Get alerts, insights and forensics to quickly uncover and resolve violations