Day two of Illuminate, Sumo Logic's annual user conference, started with a security bang, hearing from our founders, investors, customers and a special guest (keep reading to see who)!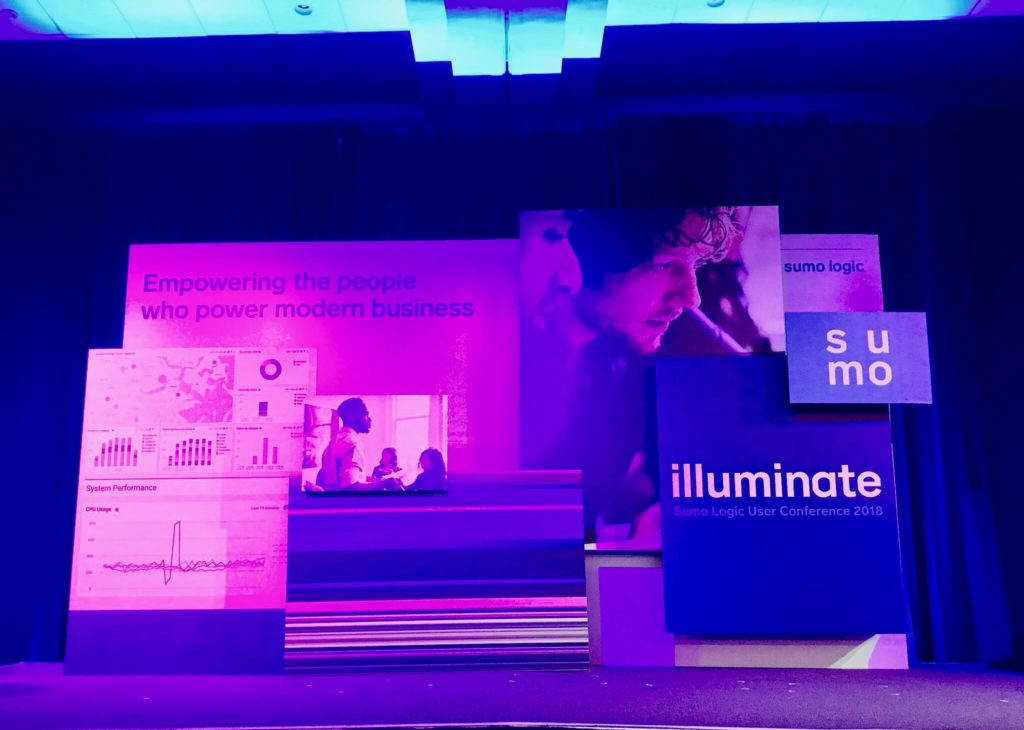 If you were unable attend the keynote in person, or watch via the Facebook Livestream, we've recapped the highlights below for you.
If you are curious about the day one keynote, check out that recap blog post, as well.
#1: Dial Tones are Dead, But Reliability Is Forever
Two of our founders, Christian Beedgen and Bruno Kurtic, took the stage Thursday morning to kick off the second day keynote talk, and they did not disappoint.
Although the presentation was full of cat memes, penguins and friendly banter, they delivered an earnest message: reliability, availability and performance are important to our customers, and are important to us at Sumo Logic.
But hiccups happen, it's inevitable, and that's why Sumo Logic is committed to constantly monitoring for any hiccups so that we can troubleshoot instantly when they happen.
The bottom line: our aspiration at Sumo Logic is to be the dial tone for those times when you absolutely need Sumo Logic to work. And we do that through total transparency.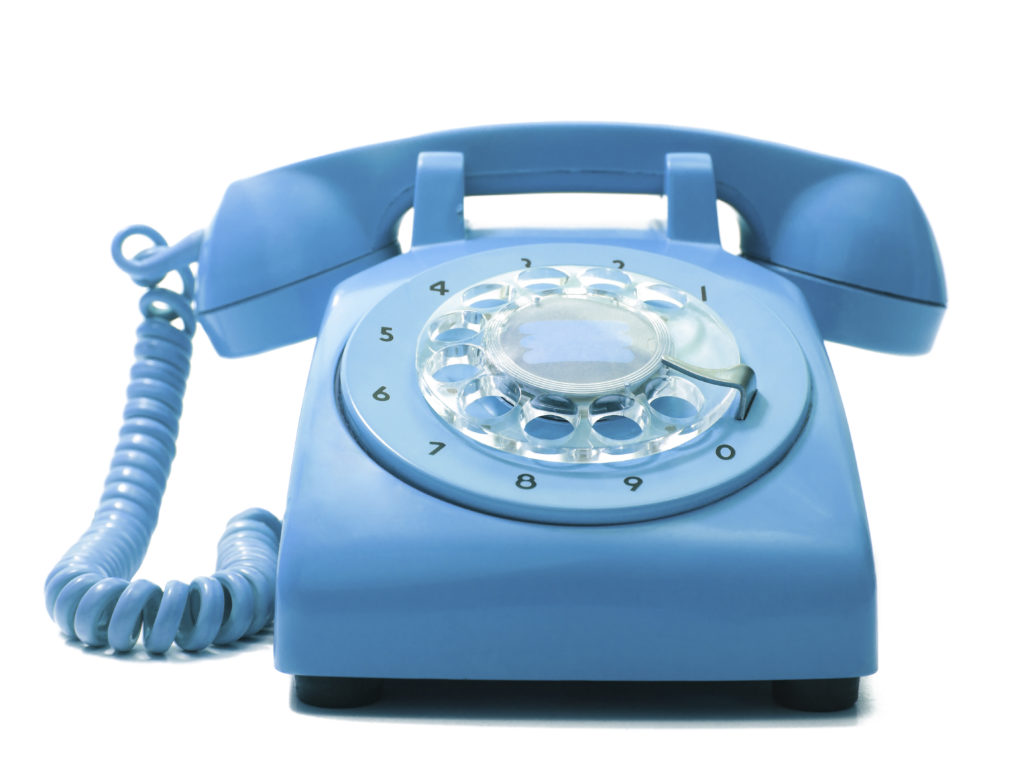 Our entire team has spent time on building a reliable service, built on transparency and constant improvement. It really is that simple.
#2: The Platform is the Key to Democratizing Machine Data (and, Penguins)
We also announced a number of new platform enhancements, solutions and innovations at Illuminate, all with the goal of improving our customers' experiences. All of that goodness can be found in a number of places (linked at the end of this article), but what was most exciting to hear from Bruno and Christian on stage was what Sumo Logic is doing to address major macro trends.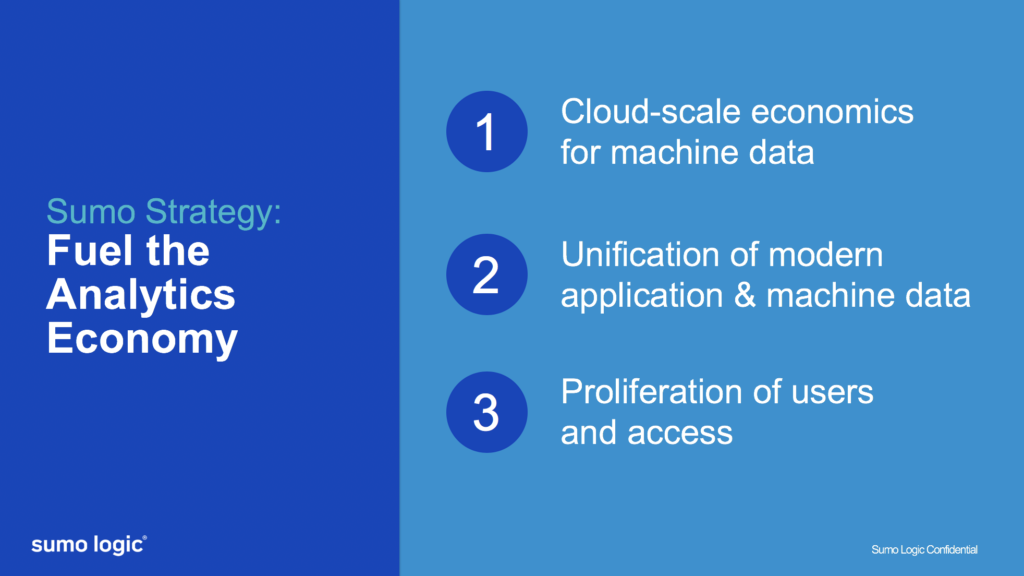 The first being proliferation of users and access. What we've seen from our customers, is that the Sumo Logic platform is brought into a specific group, like the security team, or the development team, and then it spreads like wildfire, until the entire company (or all of the penguins) wants access to the rich data insights.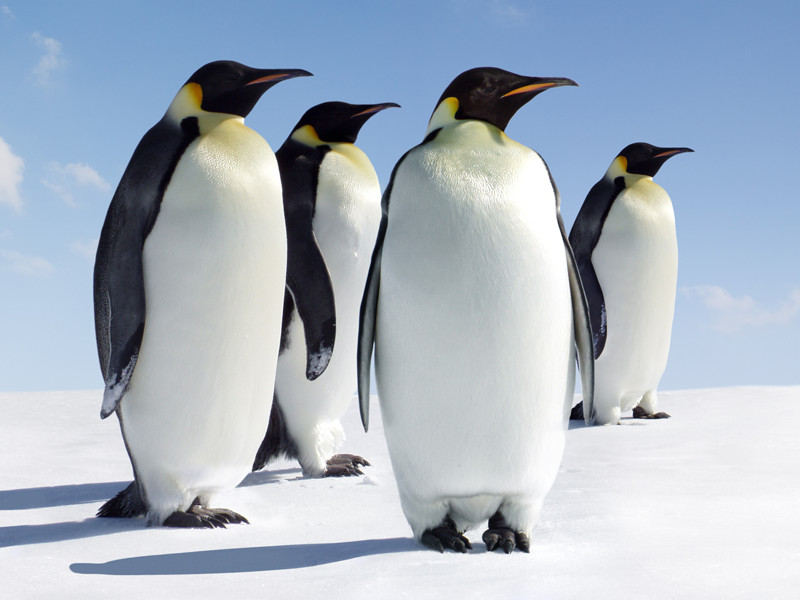 That's why we've taken an API-first approach to everything we do. To keep your workloads running around the globe, we now have 20 availability zones across five regions and we will continue to expand to meet customer needs.
The second being cloud scale economics because Moore's Law is, in fact, real. Data ingest trends are going up, and for years our customers have relied on Sumo Logic to manage mission-critical data in order to keep their modern applications running and secured. Not all data is created equal, and different data sets have different requirements.
Sometimes, it can be a challenge to store data outside of the Sumo Logic platform, which is why our customers now will have brand new capabilities for basic and cold storage within Sumo Logic. (Christian can confirm that the basic storage is still secure — by packs of wolves).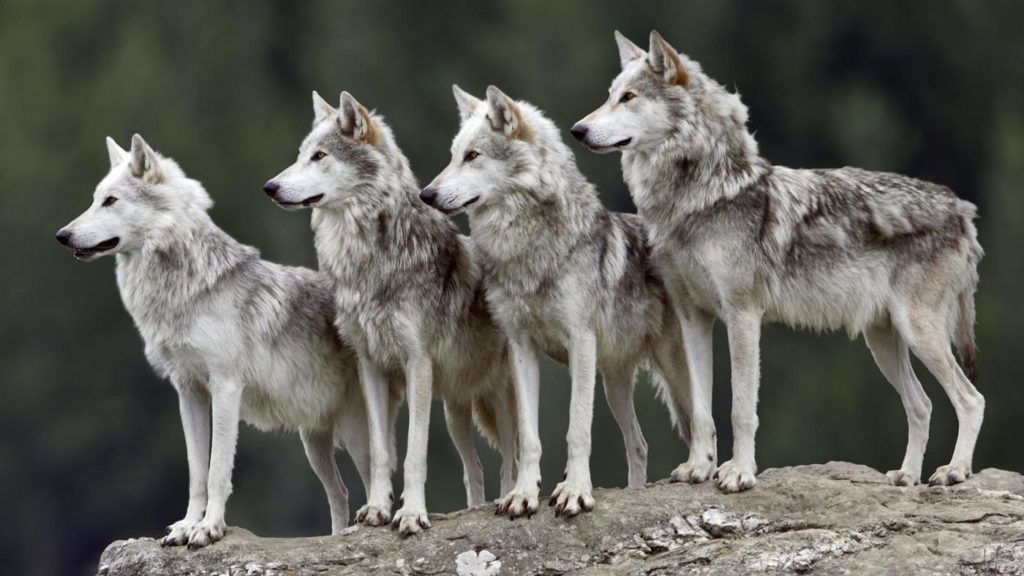 The third trend is around the unification of modern apps and machine data. While the industry is buzzing about observability, one size does not fit all. To address this challenge, the Sumo Logic team asked, what can we do to deliver on the vision of unification?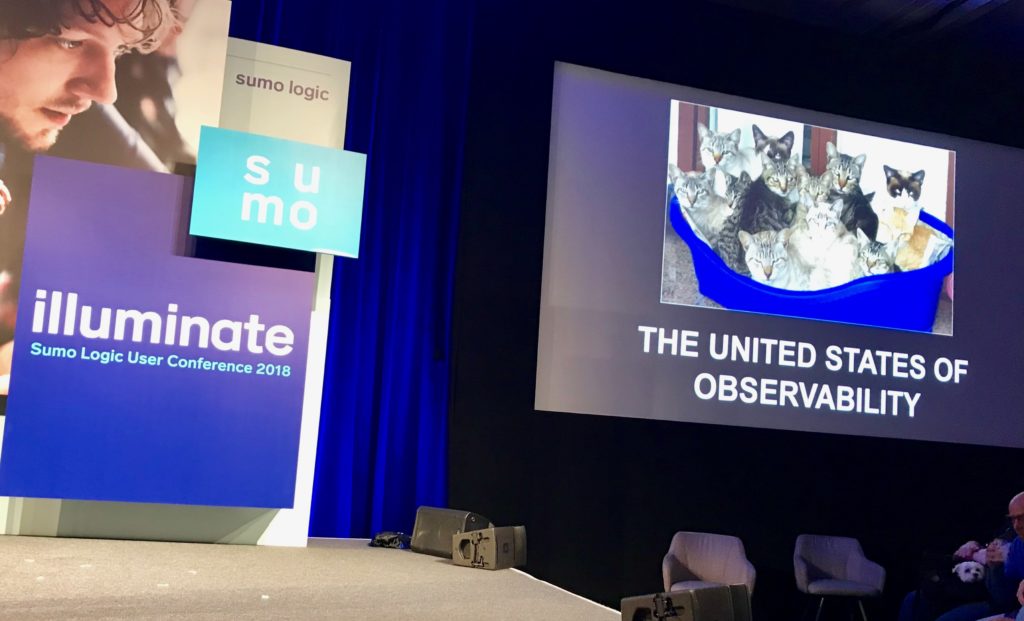 The answer is in the data. For the first time ever, we will deliver the State of Modern Applications report live, where customers can push their data to dynamic dashboards, and all of this information will be accessible in new easy to read charts that are API-first, templatized and most importantly, unified. Stay tuned for more on the launch of this new site!
#3: The State of Security from Greylock, AB InBev and Pokemon
One of my favorite highlights of the second day keynote was the security panel, moderated by our very own CSO, George Gerchow, with guests from one of our top investors, Greylock Partners, and two of our customers, Anheuser-Busch InBev (AB InBev) and Pokemon.
Sara Guo, general partner at Greylock, spoke about three constantly changing trends, or waves, she's tracking in security, and what she looks when her firm is considering an investment: the environment, the business and the attackers.
We all know the IT environment is changing drastically, and as it moves away from on-premises protection, it's not a simple lift and shift process, we have to actually do security differently. Keeping abreast of attacker innovation is also important for enterprises, especially as cybersecurity resources continue to be sparse. We have to be able to scale our products, automate, know where our data lives and come together as a defensive community.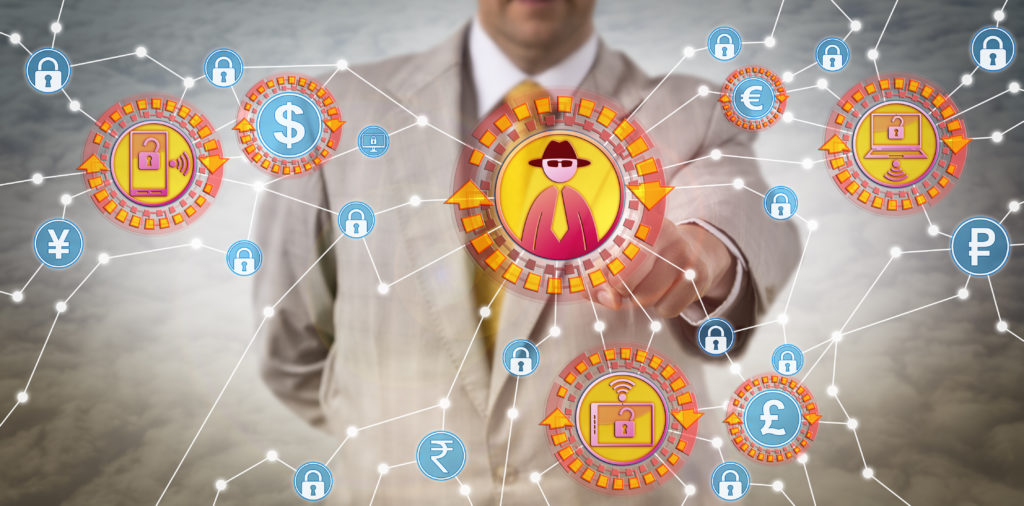 When you think of Anheuser-Busch, you most likely think of beer, not digital transformation or cybersecurity. But there's actually a deep connection, said Khelan Bhatt, global director, security architecture, AB InBev. As the largest beer distributor in the world, Anheuser Busch has 500 different breweries (brands) in all corners of the world, and each one has its own industrial IoT components that are sending data back to massive enterprise data lakes. The bigger these lakes get, the bigger targets they become to attackers.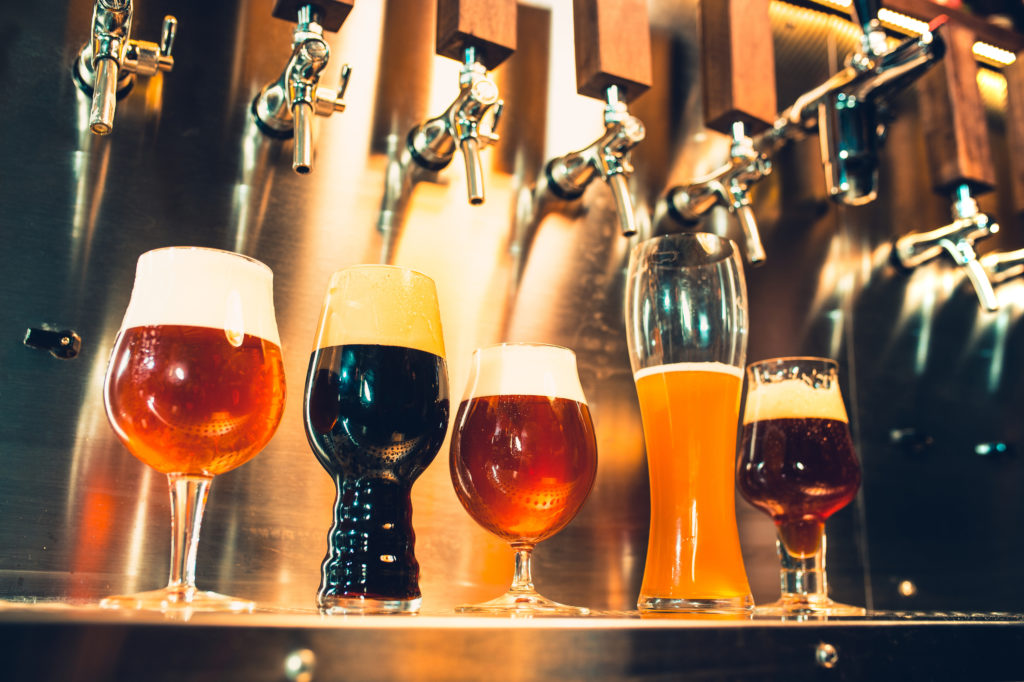 Sumo Logic has played a big part in helping the AB InBev security team digitally transform their operations, and building secure enterprise data lakes to maintain their strong connection to the consumer while keeping that data secure.
John Visneski, director of information security and data protection officer (DPO) for the Pokémon Company International had an interesting take on how he and his team approach security. Be a problem solver first, and a security pro second.
Although John brought on Sumo Logic to help him fulfill security and General Data Protection Regulation (GDPR) requirements, our platform has become a key business intelligence tool at Pokemon.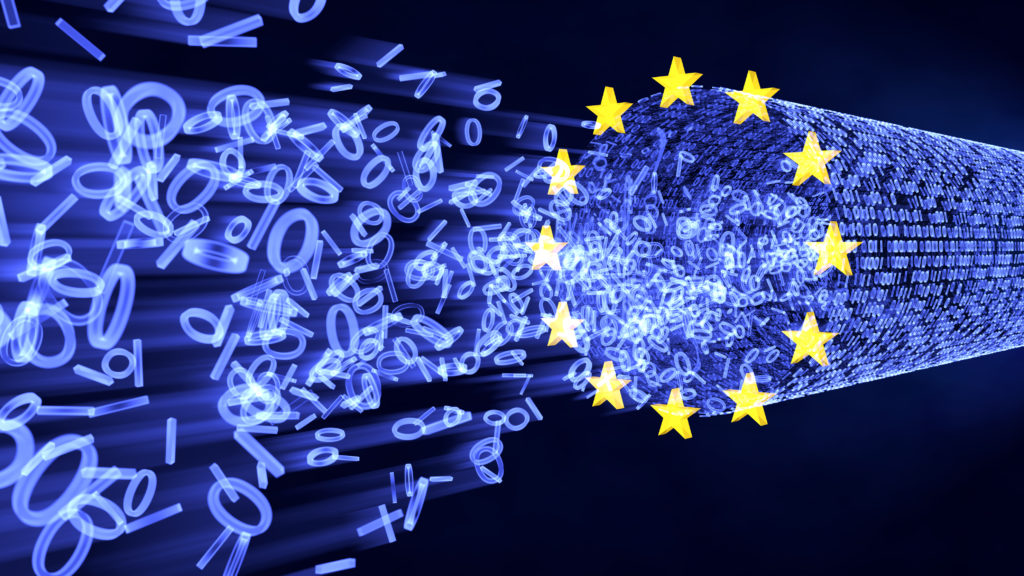 With over 300 million active users, Pokemon collects sensitive personally identifiable information (PII) from children, including names, addresses and some geolocation data. Sumo Logic has been key for helping John and his team deliver on the company's core values: providing child and customer safety, trust (and uninterrupted fun)!
#4: Being a Leader Means Being You, First and Foremost
When our very special guest, former CIA Director George Tenet, took the stage, I did not expect to walk away with some inspiring leadership advice.
In a fireside chat with our CEO, Ramin Sayar, George talked about how technology has changed the threat landscape, and how nation-state actors are leveraging the pervasiveness of data to get inside our networks and businesses.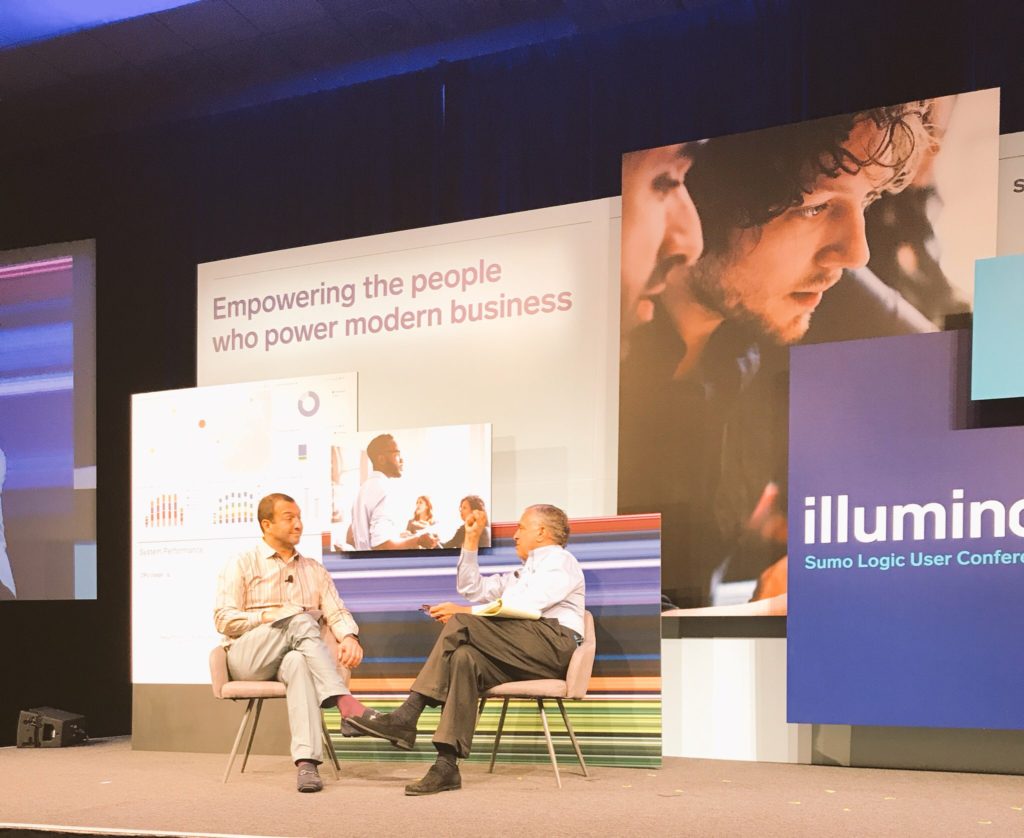 Data is a powerful tool that can be used for good or bad. At Sumo Logic, we're in it for the good.
George also talked about what it means to be a leader and how to remain steadfast, even in times of uncertainty. Leaders have to lead within the context of who they are as human beings. If they try to adopt a persona of someone else, it destroys their credibility.
The key to leaderships is self awareness of who you are, and understanding your limitations so that you can hire smart, talented people to fill those gaps. Leaders don't create followers, they create other leaders.
And that's a wrap for Sumo Logic's second annual user conference. Thanks to everyone who attended and supported the event. If we didn't see you at Illuminate over the last two days, we hope you can join us next year!
Additional Resources