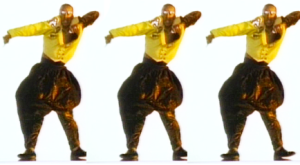 This" class="redactor-autoparser-object">https://www.sumologic.com/blog... past week has seen the long-awaited Splunk IPO turn into a reality. After nearly 10 years together at ArcSight, Kumar and I were along for the ride in 2008 when ArcSight went public. We know on a very deep level how hard it is for any company to reach this milestone. Our hats are off to Splunk for their precision in positioning and timing. The resulting positive reaction of the market is more than well deserved. Splunk is now the second public company that has bet the house on logs and unstructured data, and it clearly has managed to do something that ArcSight didn't: to convince the world that logs are a powerful way to manage not just security, but also IT operations, and applications in general. After all, business has had its share of analytics tools. It's time for IT to catch up — and we are now seeing this space having reached mainstream momentum and attention.
Another Song to Sing
As part of the press frenzy last week, a number of people have started to look into what's next in this space. Big Data has many angles, and we firmly believe that logs and unstructured data are a huge part of it. Reuters published an overview along those lines. We also happened to have met with Jonah Kowall from Gartner last week. His thoughts can be found here. Both articles touch on our firmly held belief that evolution cannot and will not stop, and that in fact some of the biggest contributors to application, IT and security management problems contain the keys to tame and solve them.
Big River
It has long been established that the rate at which data is being produced is growing exponentially, and that almost all of that data is basically unstructured. Mapping this back to IT, it is clear that there will never be another unified and standardized set of protocols upon which to build the one and only management and analytics tool to rule them all. With the proliferation of deployment models in today's highly heterogeneous environments, IT has to adapt to business needs in real-time. To accomplish this, the best and most detailed inputs are the operational logs generated in real-time by the IT infrastructure.
If I Had a Hammer
The key for the next generation of IT analytics products is to understand that any and all data must be considered as grist for the analytics mill. Relying on having to know the semantics of the data by requiring a pre-fabricated parser in order to use the data translates to keeping the door shut for some of the most detailed data. Going up the stack to the application layer, this is even more true. In order to provide more than just troubleshooting capabilities, even data that has never before been seen needs to be an input into the analytics engine. Meaningful aggregation and comprehension can be based on automatically inferring structure, and large-scale refereed structure inference will in turn lead to better semantic understanding of the data.
(There'll be) Peace in the Valley
Ultimately, the power of any analytics is based on how much we know about the meaning of the data. Otherwise, the data is just that – data. Analytics turn data into information, and ultimately insight. We believe that the best way to accomplish this is by offering application, IT, and security management and analytics as a cloud-based service that can use the power of all the data to constantly improve analytics. Enterprises should embrace Big Data, and ask for analytics as a service, rather than trying to locally reinvent the wheel over and over again.
https://www.sumologic.com/blog... class="at-below-post-recommended addthis_tool">