Written by Rod Trent
Just a couple years ago, the cloud seemed far enough way that most organizations believed they could take their time migrating from on-premises systems to remote services and infrastructure. But, as the cloud wars heated up, the abilities of the cloud quickened so that now cloud adoption seems like a forgone conclusion.
While Amazon continues to be a leader on paper, Microsoft is making some serious inroads with its "intelligent cloud," Azure. And, we've got to the point in just a short period of time where there's almost nothing keeping organizations from initiating full migrations to the cloud. Amazon, Microsoft, Google and others will continue to clash in the clouds, leapfrogging each other in function, feature, and cost savings. And, that's good for everyone.
Companies can eliminate much of the hardware and network infrastructure costs that have buoyed internal technology services for the last 20 years. A move to the cloud means delivering a freedom of work, allowing the business to expand without those historical, significant investments that dried up the annual budget just a few months into the fiscal year. It's also a freedom of work for employees, making them happier, more confident, and more productive.
For those that have now concluded that it's time to migrate, and for those that are still wanting to stick a toe in the water to test, taking that first step isn't as tough as it once was and there's a "cool factor" about doing so – if for nothing but the cost savings alone.
To get started, here are the three biggest hurdles to overcome.
Determining How Much or How Little
For most organizations shifting from on-premises to the cloud, it's not an all or nothing scenario. Not everything can or should be run in the cloud – at least not yet. It takes a serious effort and proper due diligence to determine how much can be migrated to operate in the cloud. In a lot of cases, companies need to take an approach where they wean themselves slowly off reliance on on-premises operations and upgrade old systems before moving them. Many companies that go "all in" realize quickly that a slow and steady pace is more acceptable and that a hybrid cloud environment produces the most gains and positions the company for future success.
Which leads to the next point…
Locating an Experienced Partner
Companies should not approach a migration to the cloud as something that is their sole responsibility. The organizations that have the most success are the ones that invested in partnerships. Experienced partners can help minimize headache and cost by identifying the company's qualified software and solutions and leading organizations' applications and processes into the cloud.
A partner like Sumo Logic can help with application and service migrations. Their experience and solutions are designed to eliminate hassle and ensure success.
We are happy to have Sumo Logic as a sponsor of IT/Dev Connections this year. Which leads to the next point…
Hire or Educate?
There are new skills required for operating in the cloud and not every organization has IT staff or developers that are well-versed in this modern environment. Many companies, through the process of determining the level of cloud and identifying the right partnerships will be able to determine the skills required for both the migration and for the continuing management and support. Once that has been identified, companies can take an inventory of the skills of current IT and developer staff. In some cases, hiring may be an option.
However, in most cases, and because the current staff is already acclimated to the business, it makes the most sense to ensure that the current staff is educated for the new cloud economy.

There are several resources available, but one in particular, IT/Dev Connections 2017, happens in just a few short weeks. IT/Dev Connections 2017 is an intimately unique conference with heavy focus on the cloud. With many of today's top instructors onboard delivering over 200 sessions, one week of IT/Dev Connections 2017 delivers enough deep-dive instruction to provide enough opportunity to train the entire staff on the cloud and ensure the company's migration is successful and enduring.
IT/Dev Connections 2017 runs October 23-26, 2017 in San Francisco. Visit the site to register, to identify speakers you know, and to view the session catalog.
---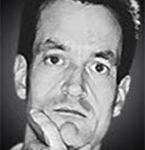 Rod Trent is the Engagement, Education, and Conference Director for Penton. He has more than 25 years of IT experience, has written many books, thousands of articles, owned and sold businesses, has run and managed editorial teams, and speaks at various conferences and user groups. He's an avid gadget fan, a die-hard old television show and cartoon buff, a health and exercise freak, and comic book aficionado. @rodtrent