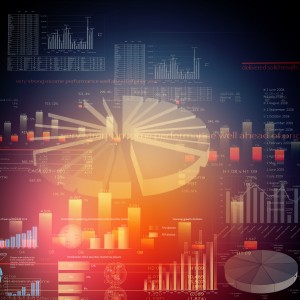 DevOps has gone mainstream. The DevOps philosophy of increasing cross-functional collaboration to quickly deploy high quality software releases that address end-customer demands makes good business sense. Case in point: a 2015
survey
by the analyst firm, EMA, found that 80 percent of companies now report the formation of cross-functional teams supporting application development and delivery.
More and more of these cross-functional teams (i.e., development, operations, customer success/support, SecOps, and line-of-business) are relying on log and/or machine data analytics solutions to speed their processes. However, it's important to realize that not all machine data analytics solutions are alike, especially if they are marketed as cloud solutions. At Sumo Logic, we believe cloud-native solutions – that is, SaaS that's built for the cloud, not merely hosted in the cloud – provide a superior value for DevOps teams looking to leverage machine data analytics to build, run and secure their applications. Below are five key reasons why:
Reason 1: New Functionality Without the Wait
With a cloud-native, machine data analytics SaaS, you have the simplicity of being up and running in minutes, as opposed to weeks or months with a traditional, enterprise packaged software. And, cloud-native solutions are designed for velocity; new features can be added at a much faster rate, enabling faster time-to-value and better quality for the same price. New updates are rolled out to all users at the same time, so no one is left behind on an outdated version. So there is no need to wait 12 or 18 months for upgrades to provide access to new features (or spend time and money deploying them). The result is a machine data analytics platform that keeps pace with the shorter development cycles and agile methodologies you employ to drive your own software release velocity.
Reason 2: The Elasticity You Need Without Sticker Shock
In a rapid DevOps world of continuous technology and underlying infrastructure changes, problems can surface when you least expect it. Just consider the moment when your production applications or infrastructure has a serious problem, and it is "all hands on deck" to investigate and resolve. Suddenly, you have your entire team running simultaneous queries with debug mode activated, bringing in more data than usual.
From a DevOps perspective, this scenario is where the elasticity of a multi-tenancy platform outshines a single tenant solution. Since only a small percentage of customers have "incidents" at the exact same time, excess capacity is always available for you and your cross-functional team to use in your hour of crisis. This elasticity also comes in handy to address the expected or unexpected seasonal demands on your application environment. Lastly, with a cloud-based metering payment model, your elasticity doe not come at an extra price. On the contrary, you pay for your "average" capacity, even though there may be times when you utilize more to handle those bursts that require 5, 10 or 100 times more capacity.
Reason 3: Scalability Without Performance Hits
For DevOps engineers, machine generated log data is growing exponentially from their IT environments as their infrastructure and application stacks grow in complexity. In fact, by 2020, IT departments will have 50 times more data to index, search, store, analyze, alert and report on. To address this demand, cloud-native solutions have dedicated tiers for each log management function (ingest, index, search, etc.) that scale independently, to keep up with your data's volume and velocity of change. And, there's no hassle with managing search nodes or heads in order to ensure search performance. Since not all cloud-based solutions are alike, make sure to understand how much data you can store, query, analyze or report on before being locked out when considering a potential machine data data analytics vendor. Remember, when you have a problem is exactly when you'll need to scale.
Reason 4: Reliability. Reliability. Reliability.
The power of aggregated computing resources in a multi-tenant, native cloud architecture provides built-in availability for peak capacity when you need it without incurring payment penalties for bursting. This architectural approach results in always-on service continuity and availability of your data. Additionally, cloud SaaS ensures enterprise-class support for you and your team. Solving customer problems quickly enables SaaS vendors to deliver value across the entire customer base, which is very motivating for the vendor.
Reason 5: Never Overbuy or Overprovision
Rapid development cycles will also fluctuate your machine data analytics needs over time (e.g. more usage fluctuations, more cross-functional projects that will bring more data, etc.), thereby complicating planning. Native cloud solutions that include metered billing alleviate the need to think ahead on current and future needs—just simply pay as you go for what you need. Additionally, since you will never overbuy or overprovision, your ROI improves over the long term.
In summary, DevOps philosophies and agile methodologies are driving the new pace of business innovation. So, it only seems logical that your machine data analytics tools would need to do the same for DevOps, and anything different will just slow you down. Arm yourself with a machine data analytics solution built for the cloud to truly align with your DevOps needs.
To learn more, I encourage you to read Ramin Sayar's recent blog, Built for the Cloud or Hosted in the Cloud – So What's the Difference? And, you can obtain a checklist of questions to review when considering cloud vendors from a new, IDC white paper, Why Choose Multi-Tenant Cloud-Native Services for Machine Data Analytics.